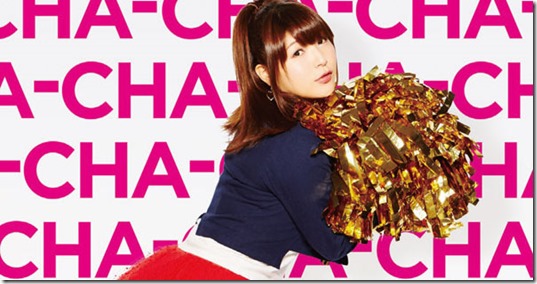 Nitta Emi (新田恵海) is getting ready to release single NEXT PHASE with tie-up as ending theme #2 for ongoing anime Cardfight! Vanguard G. She also voices key character Anjo Tokoha in the anime. Nitta Emi simultaneously releases her 3rd single with 2nd single Tankyu Dreaming (探求Dreaming) on February 18th 2015. Read on for more release details and preview music video for NEXT PHASE.
Voice actor Nitta Emi debuted in 2010 after winning the Grand Prix at the 2009 S-Inc. new artists audition. Currently best known for voicing the lead roll of Kosaka Honoka in anime/game franchise Love Live! School Idol Project and as one part of the anime's fictional idol group μ's (Muse). She made her solo music debut with single Egao to Egao de Hajimaruyo! that released September 10th 2014.
Her 2nd single Tankyu Dreaming has tie-up as the ending theme for anime Tantei Opera Milky Holmes TD plus she voices new lead character Amagi Marine in the Milky Holmes franchise's 4th anime series (more details).
Nitta Emi has postponed several live events during February and March including her 2nd & 3rd singles mini-live release event scheduled for March 28th 2015 -  now scheduled for April 26th 2015. Jacket autograph session are still scheduled for February 19th & 22nd. In December she was diagnosed with vocal cord nodules. To avoid surgery therapy including reducing/stopping vocal abusive behaviors, and direct voice treatment to alter pitch and loudness is needed.
Anime Cardfight!! Vanguard is a companion show for Bushiroad's card game of the same name. Its now in its 5th season Cardfight!! Vanguard G that continues the story centered around middle school students now lead by Chrono Shindo, his friends and people they meet and battle in the card game called "Vanguard".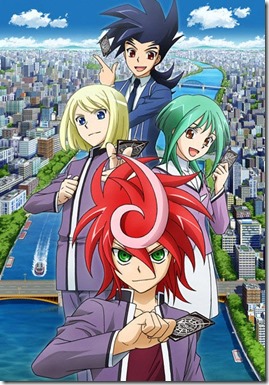 Season 5 started October 26th 2014 on TV Tokyo in Japan and provider Crunchyroll simulcasts (past episodes available on demand). Check our Crunchyroll updates page for all the latest episodes or hit the link for Cardfight!! Vanguard for episodes and related stories.
Single NEXT PHASE comes on two editions. Both editions include a CardFight!! Vanguard PR card and CardFight!! Vanguard War Planet item code (good through May 17th 2015).
Preview music video for NEXT PHASE after the release details.
Nitta Emi – NEXT PHASE – release date February 18th 2015
Limited [CD+DVD] (¥1800)


Regular [CD] (¥1200)


[CD]
1. NEXT PHASE
2. Yasashii Sekai Soshite Mirai he
1. NEXT PHASE (off vocal)
2. Yasashii Sekai Soshite Mirai he (off vocal)
[DVD]
1. NEXT PHASE (music video)
[CD]
1. NEXT PHASE
2. Yasashii Sekai Soshite Mirai he
1. NEXT PHASE (off vocal)
2. Yasashii Sekai Soshite Mirai he (off vocal)
Cardfight Vanguard G website (TV Tokyo)