December 21, 2014
-
toyNN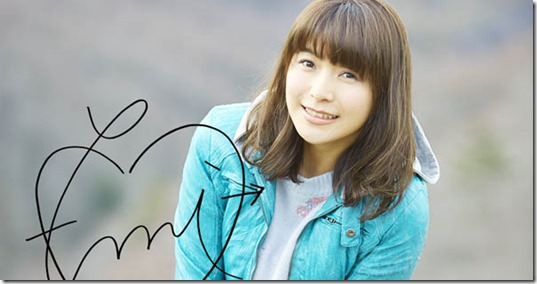 Nitta Emi (新田恵海) provides the ending theme Tankyu Dreaming (探求Dreaming) for anime Tantei Opera Milky Holmes TD. Plus she voices new lead character Amagi Marine in the Milky Holmes franchise's 4th anime series. The song releases as the title track of her 2nd single which also includes song Omoi yo Todoke with tie-up as theme song for PS Vita game Hitotsu Tabashi Renai V (Nitta Emi voices character Tamamori Sakura). Single Tankyu Dreaming comes on two editions hitting stores February 18th 2015. Read on for all the release details plus preview music video.
Simultaneously Nitta Emi's 3rd single NEXT PHASE also releases on February 18th 2015 (details coming). The single has tie-up as the third ending theme for ongoing anime Cardfight! Vanguard G. Nitta Emi voices supporting character Anjo Tokoha in the anime.
Nitta Emi debuted as a voice actor in 2010 after winning the Grand Prix at the 2009 S-Inc. new artists audition. Currently best known for voicing the lead roll of Kosaka Honoka in anime/game franchise Love Live! School Idol Project and as one part of the anime's fictional idol group μ's (Muse). She made her solo music debut with single Egao to Egao de Hajimaruyo! that released September 10th 2014.
The Milky Holmes franchise 4th anime series, Tantei Opera Milky Holmes TD, where the story shifts from the Great Era of Detectives to the Great Era of Idols. But when super idol Amagi Marine's hit song "Kiseki no Uta" is stolen she calls upon none other than the Milky Holmes detectives to solve the case.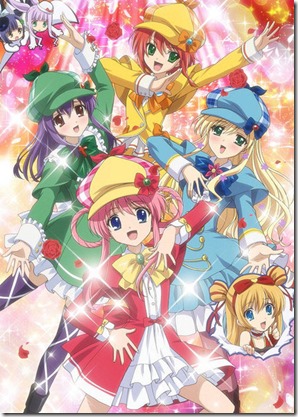 Tantei Opera Milky Holmes TD series starts January 3rd 2015 in Japan on Tokyo MX. The anime's opening theme Milky A GO GO is provided by the Milky Holmes unit (more details).
Single Tankyu Dreaming comes on two editions with both tracks produced by Elements Garden. Select stores offer a bonus photo with message (copy) – image and availability vary by store (samples: Gamers, HMV, Tsutaya) – check your store for availability ,
Preview music video for Tankyu Dreaming, trailer for the new season of anime Milky Holmes, and trailer for SP Vita game Hitotsu Tabashi Renai V featuring theme song Omoi yo Todoke all after the release details.
Nitta Emi – Tankyu Dreaming – release date February 18th 2015
Limited [CD+DVD] (¥1800)


Regular [CD] (¥1200)


[CD]
1. Tankyu Dreaming
2. Omoi yo Todoke
3. Tankyu Dreaming (off vocal)
4. Omoi yo Todoke (off vocal)
[DVD]
1. Tankyu Dreaming
[CD]
1. Tankyu Dreaming
2. Omoi yo Todoke
3. Tankyu Dreaming (off vocal)
4. Omoi yo Todoke (off vocal)
Tantei Opera Milky Holmes TD official site