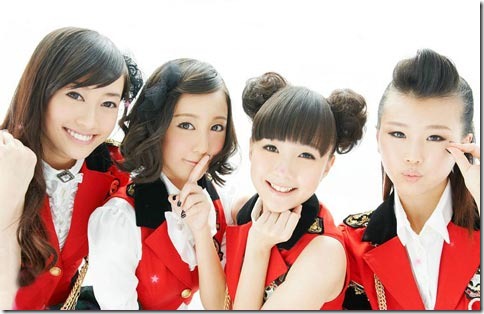 Sea*A has revealed the cover jackets and full music video for their 4th single "Entry!". The Singapore based idol group's new single is featured as the next ending theme for ongoing anime Cardfight!! Vanguard Asia Circuit Hen. Single "Entry!" comes in two editions and hits stores on November 14th. Read on for updated release details and music video.
Also announced – the idol group is officially changing its name to "Sea*A" from "Sea☆A" – dropping the special star character '☆' to a more publishing friendly asterisk character '*' – which many of us publishers where already using in references to the group's name.
Sea*A recently started open auditions to recruit new members. The first round of auditions, open to girls 15-22 years old from Singapore, Malaysia, Thailand, Philippines, Indonesia, and Vietnam closed on September 9th. The second round of editions are over and reported on their website none of the applicants passed round 2 so their current search is closed. More details at the auditions website link at bottom.
Sea*A will next appear at ANIMAX MUSIX 2012 TAIWAN held at ATT Show Box Taipei on November 4th. They will also appear at ANIMAX MUISX 2012 held at Yokohama Arena November 23rd. In-between those two events Sea*A will appear at Anime Festival Asia (AFA) Singapore 2012 on November 9th thru 11th. Other artists performing at this major South East Asia anime festival include May'n, FLOW, T.M.Revolution, and SPHERE.  More details at event websites linked below.
Anime Cardfight!! Vanguard Asia Circuit Hen is the sequel to anime TV series Cardfight!! Vanguard that began Winter 2011. Mostly a marketing vehicle for Bushiroad's card game of the same name, the anime centers around Sendou Aichi and his friends who battle others in the card game called "Vanguard".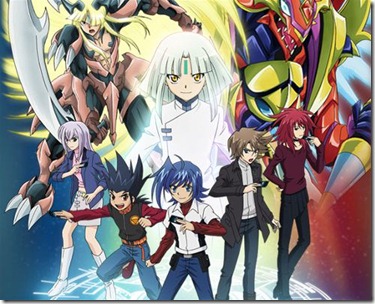 Both anime series are available outside of Japan on Crunchyroll – check out our Crunchyroll updates page for all the latest episodes or hit the link for Cardfight!! Vanguard.
Sea*A's debut single "DREAM SHOOTER" also had tie-in to Cardfight!! Vanguard as its first season's 3rd ending theme.
Music video for "Entry!" follows below the release details…
Sea*A  – "Entry!" – release date November 14th 2012
Limited [CD+DVD] (¥1800)


Regular [CD] (¥1200)


[CD]
1. Entry!
2. WAY TO VICTORY
(preview)
3. Entry! (off vocal)
4. WAY TO VICTORY (off vocal)
[DVD]
1. Entry! (music video)
2. Entry! (TV CM spot)
[CD]
1. Entry!
2. WAY TO VICTORY
3. Entry! (off vocal)
4. WAY TO VICTORY (off vocal)
Anime Festival Asia Singapore 2012
ANIMAX MUSIC 2012 special Taiwan
Cardfight!! Vanguard Asia Circuit Hen Official website (TV Tokyo)
Sea*A Auditions Special Website