December 20, 2012
-
toyNN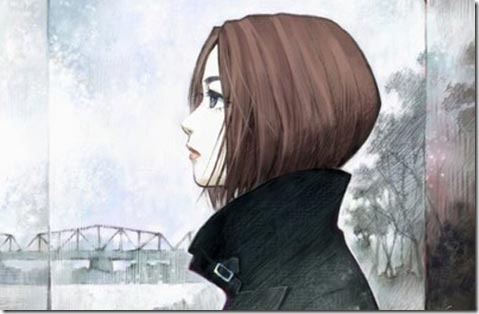 Utada Hikaru is releasing her first single in 2 years – "Sakura Nagashi" – which will be featured as the ending theme for anime movie Evangelion 3.0. The single comes as a digital download or on a DVD-only release that includes the music video directed by Cannes International Film Festival Grand Prix winner Naomi Kawase. A preview length of the video is available via Utada's official Youtube channel. The DVD single "Sakura Hagashi" hits stores December 26th – read on for more details and the preview music video…
~ updated details ~
Singer/songwriter Utada Hikaru has been on indefinite hiatus from the music industry since 2011 when she announced she would be stepping back to rest after 12 years of non-stop activity. Since her debut in 1998 she has been one of the most popular female singers in Japan with 12 #1 singles and 4 singles selling over 1 million. Word is that this new single is a special release for the anime movie and doesn't represent Utada Hikaru's return to music.
Utada previously provided the ending theme song "Beautiful World" for the first movie Evangelion 1.0 (2007) which was re-used in an accoustical version for the second movie Evangelion 2.0 (2009). The much anticipated 3rd installment of the re-boot of the Evangelion franchise, Evangelion 3.0 You Can (Not) Redo opened in theaters in Japan on November 17th.
The music video for "Sakura Nagashi" is directed by Cannes International Film Festival Grand Prix winner Naomi Kawase. The theme of the video is "motherhood" and features beautiful sceneries of Japan. The video is a collaborative effort with Utada and Kawase discussing and exchanging ideas many times in the process of creating it. The director commented, "Because we live in a time such as this, I wanted to incorporate the message of 'the need to value the things that are presently and immediately around us and can be touched." 
The single "Sakura Nagashi" is available now via digital download via RecoChoku and iTunes in Japan and there is a special website for the single (link at bottom). The website notes that fans who tweet their thoughts about the new song and video with hash tag #sakura nagashi could be one of 1000 selected to receive a CD jacket-size sticker.
The cover art of Utada Hikaru is drawn by Sadamoto Yoshiyuki and selected outlets include a poster b2-size (27.8in x 19.7in) similar to cover with First Press versions of the release.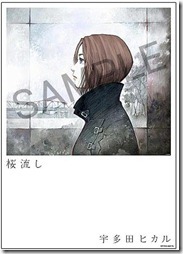 Enjoy the preview of the music video below the release details.
Utada Hikaru – "Sakura Hagashi" – release date December 26th 2012
Regular [DVD]  (¥1100)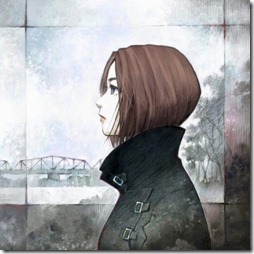 [DVD]
1. Sakura Nagashi (music video)
Evangelion 3.0 Official website
Sakura Nagashi Special website