June 10, 2012
-
Latest Crunchyroll Anime Videos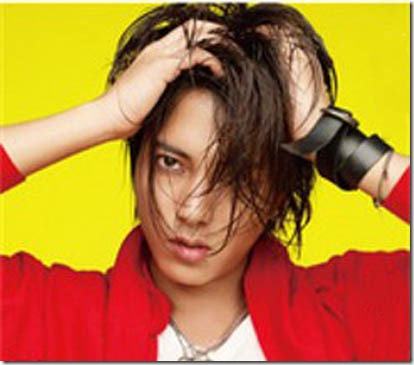 ~ Updated information posted here ~
Yamashita Tomohisa (Yamapi) has announced his second album "Ero" which will feature his singles released this past year along with new songs. Its been about a year and a half since Yamapi released his first album "Supergood, Superbad" and a little over half a year since Yamashita officially left group NEWS to fully pursue his solo career. His new album is offered in three editions and it set for release on July 25th. More early release details follow.
The album songs will featuring popular composers/writers such as Shinji Nojima, Kenichi Maeyamada (Hyadain), Ohashi Trio, Etsuko Yakushimaru, and some tracks written/composed by Yamashita himself.
Yamashita Tomohisa is also getting set to release a new single "LOVE CHASE" which has tie-in with anime Toriko as its featured ending theme. The new single will be released on July 4th – more details can be found here.
"Ero" is offered in three editions:
– Limited A with bonus DVD that is tentatively scheduled to include music video(s) and interview footage.
– Limited B with bonus DVD that tentatively will include making of footage for the music video and album recording.
– Regular CD-only edition includes a bonus track.
First Press versions for all three editions adds a bonus B2-sized poster.
Not yet announced is the full CD-tracks, cover jackets, and possible additional included bonuses. Check back to Comtrya Sugoi for updates.
Yamashita Tomohisa (Yamapi) – "Ero" – release date July 25th 2012
Limited A [CD+DVD] (¥3800)


Limited B [CD+DVD] (¥3800)


[CD]
1-? to be announced
[DVD]
1. tba music video(s)
2. tba interview off-shoot
[CD]
1-? to be announced
[DVD]
1. tba making-of music video(s)
2. tba recording album off-shoot
Regular [CD] (¥3150)


[CD]
1-? to be announced
bonus track to be announced