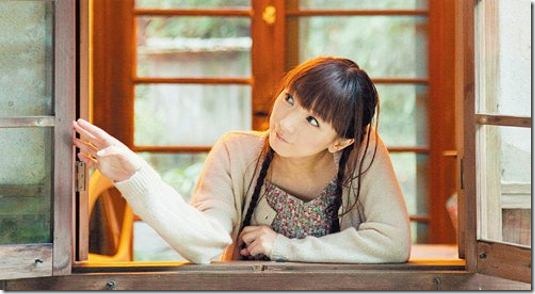 Voice actress and singer Yui Horie has a new single "Natsu no Yakusoku" (Promise of summer) announced and it will be featured as ending theme song for Summer anime Dog Days' (season 2). Yui Horie will again voice character Millhiore F. Biscotti, one of the lead characters in the anime. The new single, her 15th, will come in two editions and is set for release on July 25th. More early release details follow.
"Natsu no Yakusoku" is offered in two editions:
– Limited with bonus DVD that includes music video for the title track.
– Regular CD-only.
Yui Horie has released 14 other singles and 8 albums including "Himitsu" which released on February 22nd 2012. Most of her previously released singles were featured as opening or ending theme songs in which Horie also voiced a major character. Recent examples: ending theme "Coloring" for anime Listen to Me Girls, I'm Your Father! (2012), opening theme "PRESENTER" for anime Dog Days (2011), opening theme "Immoralist" for anime Dragon Crisis! (2011), and opening theme "Silky Heart" for anime Toradora! (2009).
Horie has voice hundreds of anime characters in shows such as AKB0048, Persona 4, Nisemongatari, Nura: Rise of the Yokai Clan, Otome Yokai Zakuro, Negima!, Vampire Knight, and Shikabane Hime.
Dog Days anime aired its first season Sprint 2011 and its second season Dog Days' will begin airing July 7th. Yui Horie provided the closing theme "PRESENTER" for the first season and for the second season in addition to reprising her roll as Millhiore F. Biscotti she is also providing the closing theme.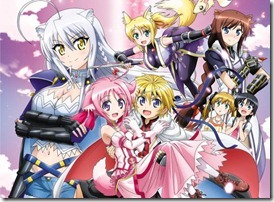 In a previous post we reported the details of the opening theme for Dog Days which is provided by Nana Mizuki. She is also reprising her roll of Ricotta Elmar in the anime and she also provided the first season's opening theme "SCARLET KNIGHT".
Release details on the single are early, jacket covers and coupling song aren't yet official so check back to Comtrya Sugoi for updates.
Yui Horie – "Natsu no Yakusoku" – release date July 25th 2012
Limited [CD+DVD] (¥1890)


Regular [CD} (¥1200)


[CD]
1. Natsu no Yakusoku
2. to be announced
3. Natsu no Yakusoku (off vocal)
4. tba (off vocal)
[DVD]
1. Natsu no Yakusoku (music video)
[CD]
1. Natsu no Yakusoku
2. to be announced
3. Natsu no Yakusoku (off vocal)
4. tba (off vocal)