November 10, 2015
-
toyNN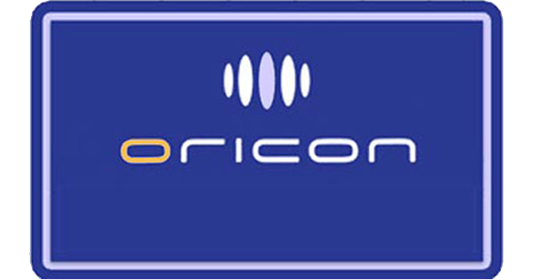 EXO tops the singles chart with debut Japanese single Love Me Right ~ romantic universe ~ selling over 146,000 copies.
Anime tied new releases are led by Pile at #7 with Dream Trigger theme for World Trigger and  Yui Horie at #12 with Asymmetry opening theme for K Return of Kings.
The Beatles top the album charts with compilation new remix album The Beatles 1. The album contains 27 newly remixed tracks from original master tapes. Voice actor unit YUIKAORI (Ogura Yui (小倉唯) and Ishihara Kaori (石原夏織)) land at #7 with 3rd album Bright Canary.
Read on for the complete top 10 singles and albums charts.
Singles for November 2nd – 8th 2015
| | | | | |
| --- | --- | --- | --- | --- |
| Rank |   Group/Artist | Single Title | Released | Sold |
| 1 | EXO | Love Me Right ~ romantic universe ~ | Nov 4th | 146,892 |
| 2 | DISH// | Oretachi Rookies | Nov 4th | 44,381 |
| 3 | Da-iCE | HELLO | Nov 4th | 35,214 |
| 4 | Nogizaka46  | Ima, Hanashitai Dareka ga Iru  | Oct 28th | 22,439 |
| 5 | Silent Siren | alarm | Nov 4th | 18,185 |
| 6 | Sakurako Ohara | Kimi wo Wasurenai yo | Nov 4th | 15,354 |
| 7 | Pile | Dream Trigger | Nov 4th | 11,749 |
| 8 | Ikimonogakari | Love and Peace! /  Mudai ~ Toku he ~ | Nov 4th | 10,890 |
| 9 | HR | Toy Soldier | Nov 4th | 10,838 |
| 10 | μ's (Muse) | HEART to HEART! | Oct 28th | 9,957 |
| 12 | Yui Horie | Asymmetry | Nov 4th | 7,727 |
| 17 | Ayana Taketatsu | Little*Lion*Heart | Nov 4th | 4,949 |
---
Albums for November 2nd – 8th 2015
| | | | | |
| --- | --- | --- | --- | --- |
| Rank |   Group/Artist | Album Title | Released | Sold |
| 1 | The Beatles | The Beatles 1 | Nov 6th | 78,091 |
| 2 | MYNAME | MYBESTNAME! | Nov 4th | 35,787 |
| 3 | Arashi  | Japonism  | Oct 21st | 27,298 |
| 4 | WANIMA | Are You Coming | Nov 4th | 23,179 |
| 5 | MACO | FIRST KISS | Nov 4th | 12,001 |
| 6 | May J. | May J. Sings Disney | Nov 4th | 9.006 |
| 7 | YUIKAORI | Bright Canary | Nov 4th | 8,847 |
| 8 | Niji no Conquistador | Rainbow Spectrum | Nov 4th | 7,151 |
| 9 | VA | Anime Charlotte OST | Nov 4th | 6,599 |
| 10 | P.IDL | Mongolian Chop! | Nov 4th | 6,234 |
Previous Oricon Charts
Source: Oricon