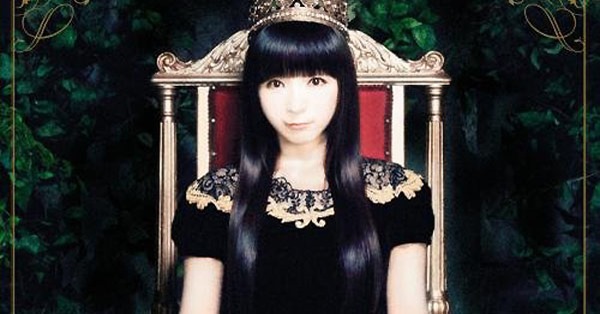 Yui Horie (堀江由衣) is getting ready to release single Asymmetry (アシンメトリー) with tie-up as opening theme for anime K RETURN OF KINGS. Jacket covers, full track list, bonuses, and new preview music video all revealed. Her 19th single Asymmetry comes on three editions hitting stores November 4th 2015.
Her new single is written and produced by the duo of atsuko and KATSU that form angela. Angela has been closely tied to the Anime K franchise since its start providing the original TV series opening theme KINGS as well as final episode opening To be with U! and insert song Itsuka no Zero Kara. They also provided the franchise's anime movie theme song Different colors.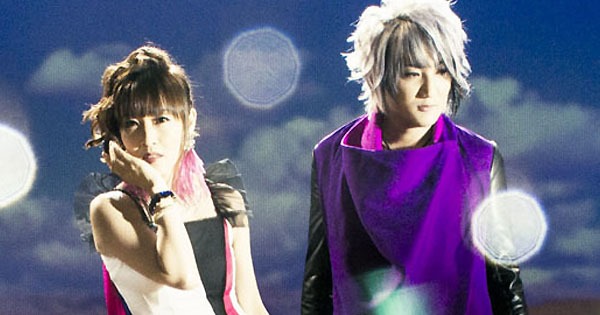 Original anime K aired its first TV series fall 2012 and movie K MISSING KINGS premiered July 2014. The franchise has also produced several manga and two stage plays. The new TV series K RETURN OF KINGS continues the story that follows Yashiro "Shiro" Isana who attends Ashinaka High School which is build on an island. The school has 7 "Kings" with psychic powers and through no fault of his own Shiro finds himself in the middle of a war between the Kings.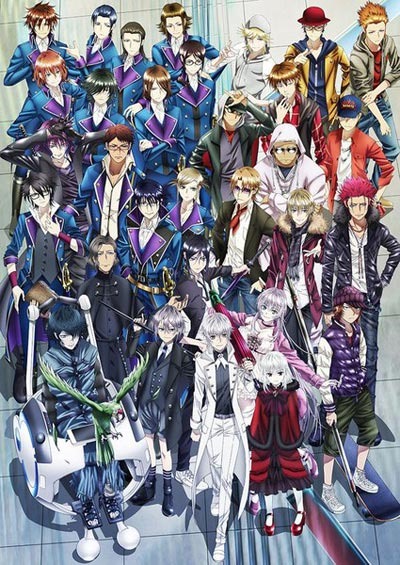 The anime features a strong cast including Namikawa Saisuke (Yashiro), Daisuke Ono, Mikako Komatsu, Mamoru Miyano, Miyuki Sawashiro, Satomi Satou, along with new character voiced by Rie Kugimiya. Yui Horie also continues voicing character Anna Kushina in the fantasy-action anime.
Unit CustomiZ (カスタマイZ) provides the anime's ending theme with 3rd single Kai (解, Solution).
The anime started October 3rd 2015 on MBS TV in Japan and for North America Viz Media has the rights for the new season as well as the movie with streaming available on Hulu.com.
Single Asymmetry comes on three editions. Limited Pressing "anime" themed has illustrated jacket cover. Most stores offer photo-postcard bonus on either edition while supplies last – image and availability varies – animate, HMV, Gamers, neowing/CDJapan (sample), Tower Records, and more.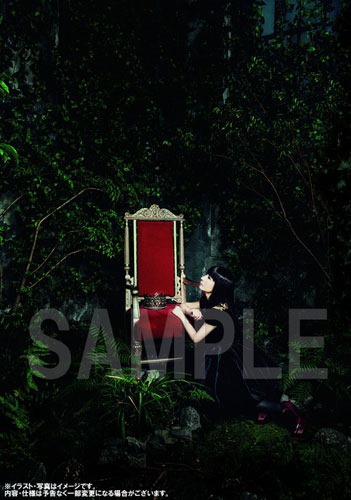 Additional bonus A3-size double-sided poster artist photo x K Return of Kings will also be available via most stores.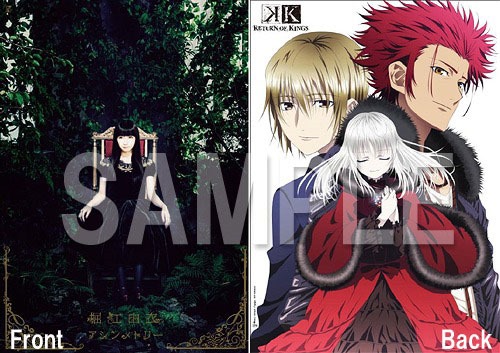 Preview music video and anime trailer after the release details.
Yui Horie – Asymmetry (アシンメトリー) – release date November 4th 2015
Limited [CD+DVD] (¥1800)


Limited Pressing "Anime" [CD] (¥1200)


[CD]
1. Asymmetry
lyrics atsuko, composer: atsuko, KATSU, arranger: KATSU

2. Hoshizora ni Negai wo (星空に願いを )
3. Asymmetry (off vocal)
4. Hoshizora ni Negai wo (off vocal) 

[DVD]
1. Asymmetry (music video)

[CD]
1. Asymmetry
2. Hoshizora ni Negai wo
3. Asymmetry (off vocal)
4. Hoshizora ni Negai wo (off vocal)
Regular [CD] (¥1200)


[CD]
1. Asymmetry
2. Hoshizora ni Negai wo (星空に願いを )
3. Asymmetry (off vocal)
4. Hoshizora ni Negai wo (off vocal)