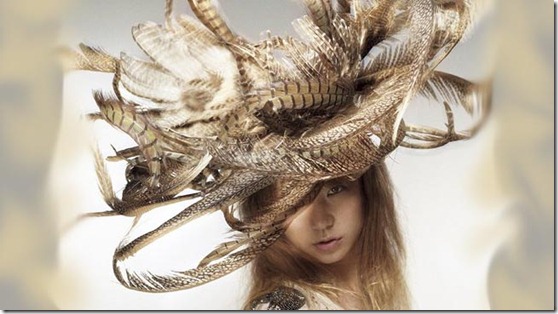 YUKI has updated the release details on her new single "Watashi no Negaigoto" (I Wish) – the cover jackets and full track list has been revealed. The single is featured as the theme song for live-action movie "Himitsu no Akko-Chan" that hits theaters in Japan September 1st. "Watashi no Negaigoto" is YUKI's 26th and is hits stores on August 29th. Updated details follow.
"Himitsu no Akko-Chan" is a manga by Fuijio Akatsuka and has been adapted several times to TV anime series – the first in 1969 running for 94 30-minute episodes. The story follows a young girl named Akko and after breaking her favorite mirror she makes a grave for it. Because of this act of "mirror" kindness the mirror-spirit gives Akko a magical compact mirror. When ever she sings the magic words the mirror allows Akko to transform into anything she wants.
A live-action adaptation is a first and stars Ayase Haruka. A trailer video for "Himitsu no Akko-Chan" follows after the release details with audio theme song starting at 1:13…
Single "Watashi no Negaigoto" comes in two editions,
– Limited with bonus DVD that includes music video for title track and bonus sticker.
– Regular CD-only. First Press version adds bonus (not yet announced).
YUKI – "Watashi no Negaigoto" (I Wish) – release date August 29th 2012
Limited [CD+DVD] (¥1500)


Regular [CD] (¥1020)


[CD]
1. Watashi no Negaigoto
2. Watashi no Negaigoto (Serph remix)
3. Watashi no Negaigoto (tofubeats remix) 
[DVD]
1. Watashi no Negaigoto (music video)
[CD]
1. Watashi no Negaigoto
2. Watashi no Negaigoto (Serph remix)
3. Watashi no Negaigoto (tofubeats remix)
Himitsu no Akko-chan staring Haruka Ayase – theme song by YUKI "Watashi no Negaigoto