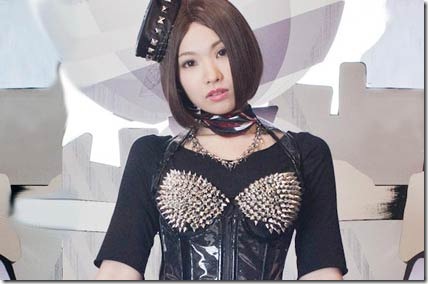 ZAQ has updated the release details for her single "Alteration" – full tack list, cover jackets, and preview music video are revealed. Her second single will be featured as the opening theme for upcoming anime Sasami-san@Ganbaranai. Single "Alteration" is available in two editions and hits stores January 23rd 2013 – read on for updated release details and preview music video.
ZAQ's debut single "Sparkling Daydream" is featured as the opening theme for fall anime Chunibyo demo Koi ga Shitai! In addition to providing the opening theme ZAQ contributed 4 insert songs for the anime series. All songs are written, arranged, and performed by ZAQ.
Singer/songwriter ZAQ has come on the anime scene recently – she's credited with song writing and arranging the ending theme single "Square Panic Serenade" and coupling track "Futuristic Player" performed by the vocal cast of the anime Saki Episode of Side A (2012.4). She also provided the songwriting for opening theme "Open Canvas" performed by the vocal cast of anime Hidamari Sketch x Honeycomb (2012.10).
Anime TV series Sasami-san@Ganbaranai is adapted from romantic comedy light novel series by Akira (Kyoran Kazoku Nikki) and follows the story of Sasami Tsukuyomi and her brother Kamiomi. Sasami is a shut-in who is unmotivated in life to the point of not wanting the change clothes or event eat. Kamiomi diligently takes care of his sister and she is able to view the outside world through a point-of-view camera via a "Brother Surveillance Tool" on her computer.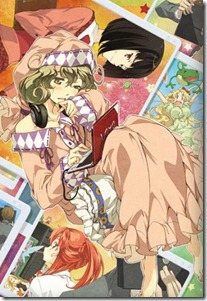 She begins to witness three attractive sisters, Tsurugi, Kagami, and Tama Yagami pursue her brother in a romantic harem-comedy sort of way. Sasami-san@Ganbaranai begins airing on TBS TV Japan January 10th – no information yet on streaming sources outside of Japan.
Single "Alteration" comes on two editions and as with her first single ZAQ shows her talents by writing/arranging all included songs.
– Limited with bonus DVD that includes title track music video.
– Regular CD-only.
Regular edition cover jacket hasn't yet been announced. (Updated 2012.12.28)
Enjoy the preview music video for "Alteration" below the release details.
ZAQ "Alteration" – release date January 23rd 2013
Limited [CD+DVD] (¥1800)


Regular [CD] (¥1300)


[CD]
1. Alteration
2. ONE WAY ROAD!
3. Alteration -feel-
4. Alteration (off vocal)
[DVD]
1. Alteration
[CD]
1. Alteration
2. ONE WAY ROAD!
3. Alteration -feel-
4. Alteration (off vocal)
Sasami-san@Ganbarani Official website