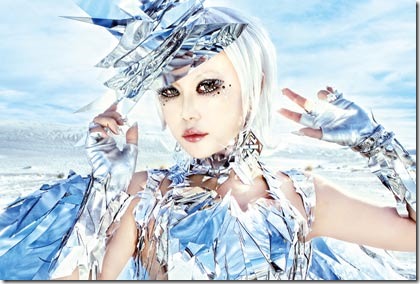 ALI PROJECT recently announced their 22nd single "Watashi no Bara wo Kaminasai" which will be featured as the opening theme for the remake of anime Rozen Maiden. The band provided the opening theme songs for the original two seasons and OVA. New single "Watashi no Bara wo Kaminasai" comes on two editions scheduled to hit stores July 24th 2013. Read on for more details and trailer for Rozen Maiden featuring the opening theme…
~ updated details ~
ALI PROJECT most recently released their greatest hits album "KAIKAI KIKI ALI PROJECT Ventennale Music, Art Exhibition" on February 20th 2013. The album celebrates their 20th anniversary (1992-2012) and comes on 2-CDs with 31 of their greatest hits plus new song "Kaikai Kiki" for a total of 32 tracks (more details).
ALI PROJECT consists of Takarano Arika (vocals, lyrics) and Katakura Mikiya (composition, arrangement). They debuted in 1992 with single "Koi seyo otome" and have many songs with tie-ups as anime and game themes. Their most recent single "Kyomu Densen" (2012.1) featured as the opening theme for anime Another.
Anime Rozen Maiden is adapted from manga by Peach-Pit and originally aired 24 episodes over two seasons (2004, 2005) plus two OVA episodes (2006). The new anime is a reboot that's planned to more accurately follow the manga with just about all the original cast returning.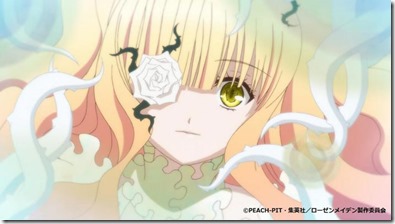 Studio DEEN takes over the animation production and the series airs in Japan on TBS TV starting July 4th 2013. No information yet on availability outside of Japan but the original series was licensed by Sentai who has affiliations with simulcasting sites Crunchyroll and The Anime Network.
The new single comes on two editions,
– Limited with DVD that's planned to include music video for title track.
– Regular CD-only.
Full track list, cover jackets, and more will be updated when announced.
Watch the trailer for Rozen Maiden that features the opening theme song "Watashi no Bara wo Kaminasai" below the release details..
ALI PROJECT "Watashi no Bara wo Kaminasai" release date July 24th 2013
Limited [CD+DVD] (¥1800)


Regular [CD] (¥1300)


[CD]
1. Watashi no Bara wo Kaminasai
2. undecided
3. undecided
[DVD]
1. Watashi no Bara wo Kaminasai (music video)
[CD]
1. Watashi no Bara wo Kaminasai
2. undecided
3. undecided