September 2, 2015
-
toyNN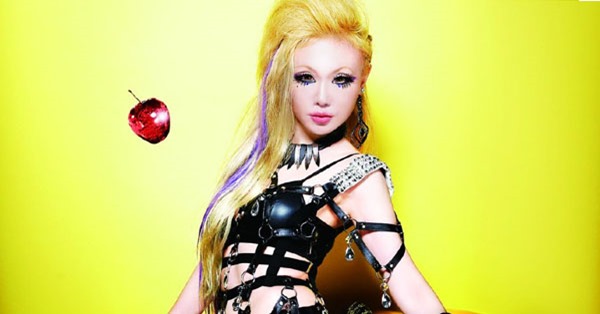 ALI PROJECT is getting ready to release new album Keraku no Susume (快楽のススメ) . The title song has tie-up with NTV music show Buzz Rhythm as featured Power Play for September. Their 15th original album includes 10 new songs and comes on two editions releasing September 9th 2015.
Most recently the duo of Takarano Arika (VO & lyrics) and Katakura Mikiya (music) released 14th original album Violetta Operetta (2015.01.21). Their unique style combines visual-Kei, neo-classical, and Japanese Aristocrat-fashion with songs having a mix of pop-rock and classical arrangements.
Many of their songs have tie-ups as anime and game themes including their recently announced new single Haramitsu Renge (波羅蜜恋華). The song gets tie-up as ending theme for upcoming anime Chivalry of the Failed Knight (Rakudai Kishi no Cavalry).
Album Keraku no Susume (快楽のススメ ) comes on two editions. Limited edition adds booklet of photos and poetry "Keraku no Susume no Sho" plus DVD with music video and making-of footage. Regular edition has different 10th track.
Selected stores offer purchase bonus (varies by store) – cdJapan/Neowing original KG-size photo,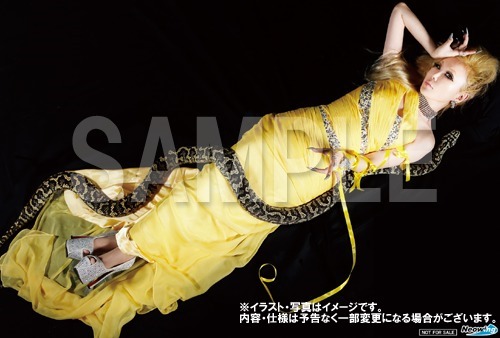 Preview music video for lead song Keraku no Susume after the release details.
ALI PROJECT – Keraku no Susume – release date September 9th 2015
Limited [CD+DVD] (¥3889)


Regular [CD] (¥2857)


[CD]
1. Riku to umi to Sora to
2. Itanshatachi no Etsuraku
3. Keraku no Susume
4. Hoto Musume to Mujihina Yugi
5. Watashi wa Yokubo to iu na no Shojo
6. Kinki TABOO
7. Shuryo Reijo Jibie Nisshi
8. Ataraxia Soshite Taji Suru Jiko
9. BAR Yofuyo he Dozo
10. Golden Slumbers Kiss Your Eyes

[DVD]
1. Keraku no Susume (music video)
2. Music video documentary footage
3. Jacket cover photo shoot

[CD]
1. Riku to umi to Sora to
2. Itanshatachi no Etsuraku
3. Keraku no Susume
4. Hoto Musume to Mujihina Yugi
5. Watashi wa Yokubo to iu na no Shojo
6. Kinki TABOO
7. Shuryo Reijo Jibie Nisshi
8. Ataraxia Soshite Taji Suru Jiko
9. BAR Yofuyo he Dozo
10. Hi no ito Renne no GEMINI