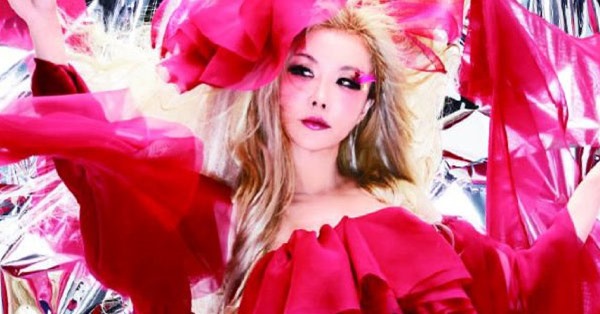 ALI PROJECT just released new single Haramitsu Renge (波羅蜜恋華) with tie-up as ending theme for anime Chivalry of the Failed Knight (Rakudai Kishi no Cavalry). Their 31st single Haramitsu Renge comes on two editions that released October 21st 2015. Jacket covers, full track list, preview music video, and more details follow.
The duo of Takarano Arika (VO & lyrics) and Katakura Mikiya (music) most recently released 15th original album Keraku no Susume (快楽のススメ) on September 9th 2015. The album title song has tie-up with NTV music show Buzz Rhythm as featured Power Play for September.
Anime Chivalry of the Failed Knight (A Tale of the Worst One, Rakudai Kishi no Cavalry) is adapted from light novels by Misora Riku. The story is set were modern day magic users (Knights) fight with swords manifest of their soul. Special high school trains the Knights and Kurogane Ikki is the Failed Knight possessing no magical skills.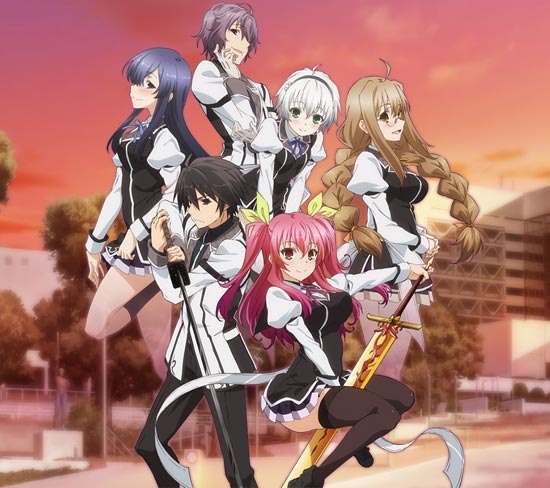 Ohaska Ryota (Ace of the Diamond) voices Ikki and Ishigami Shizuka (Food Wars! Shokugeki no Soma) voices top student and foreign princess Stella Vermillion. The anime started October 4th 2014 on Tokyo MX.
Single Haramitsu Renge (波羅密恋華) comes on two editions. Select stores offer bonus postcard – availability and image varies by store (animate, Toranonana, neowing/CDJapan),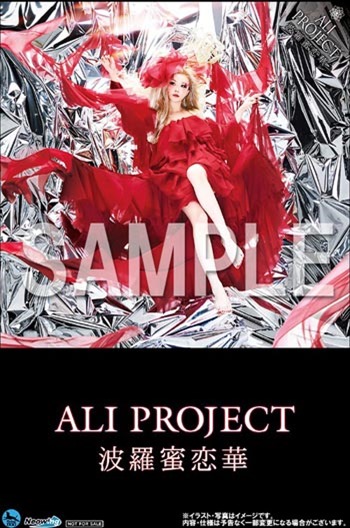 Preview music video and anime trailer after the release details. (music video may be region blocked unfortunately)
ALI PROJECT – Haramitsu Renge – release date October 21st 2015
Limited [CD+DVD] (¥1800)


Regular [CD] (¥1300)


[CD]
1. Haramitsu Renge
2. Tamashi no Dai (魂ノ代 )
3. Haramitsu Renge  (off vocal)
4. Tamashi no Dai (off vocal)

[DVD]
1. Haramitsu Renge (music video)

[CD]
1. Haramitsu Renge
2. Tamashi no Dai
3. Haramitsu Renge  (off vocal)
4. Tamashi no Dai (off vocal)