September 3, 2013
-
toyNN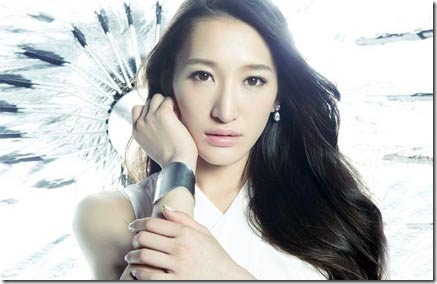 ELISA recently announced her 11th single "REALISM" with tie-in as the third ending theme for anime Valvrave the Liberator (Kakumeiki Valvrave). The anime returns for a second season this fall 2013. Single "REALISM" is ELISA's 2nd single since her return from 18 month hiatus and comes on three editions that hit stores October 23rd 2013. Read on for more early details and TVCM spot for upcoming second season of anime Valvrave the Liberator…
~ Updated details ~
ELISA returned from her hiatus with new single "Soba ni Iruyo" (June 19th 2013) featured as the 2nd ending theme for anime Valvrave the Liberator. Model/singer/song writer ELISA went on indefinite hiatus in fall 2011 when she canceled concerts and announced she was suffering from fatigue and exhaustion. Interestingly ELISA returned after transferring record labels – moving from Geneon Universal over to Sony Music Entertainment Japan (SMEj).
Originally signed as a model with elite Model Management, ELISA debuted as a singer with "euphoric field" (2007) that was also featured as opening theme for anime Ef: A Tale of Memories. All of ELISA's previous singles have been used with anime or games as either opening or ending theme songs – 9 singles under her name and the 2 for anime The World God Only Knows released under the name Oratorio The World God Only Knows.
Anime Valvrave the Liberator (Kakumeiki Valvrave) is an original mech anime from Sunrise studios. The story is set in a new age where 70% of the human population lives in space within the gigantic "Dyson Sphere", a city in space. The world is divided into two main powers: The Dorssia Military Pact Federation, a power which grew out of a military alliance, and the Atlantic Rim United States (ARUS), which grew in power as it expanded its trade agreements.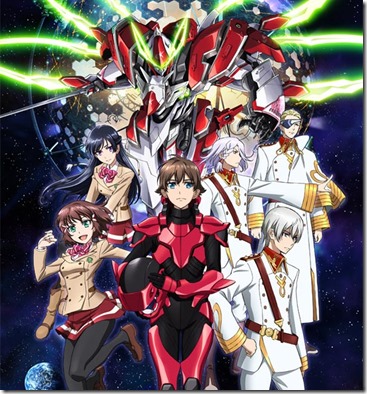 The minor nation of JIOR has declared neutrality between these two forces and maintains its peace through economic prosperity. Within the JIOR's Sphere, Haruto Tokishima lived an ordinary life as a high school student in the division known as "Module 77"—until the Dorssian military begins a sudden invasion! Soon the whole world will be shaken when Haruto meets the mysterious humanoid weapon, Valvrave!
Anime Valverave the Liberator aired 12 episodes April-June 2013 and season two begins airing early October 2013. The anime's first season was licensed in North America by Aniplex USA and simulcast on Crunchyroll and should all continue for season two (not officially announced). Be sure to check out our Crunchyroll updates page for all the latest anime episodes or hit the link for Valvrave the Liberator for episodes and related stories.
The anime's second season opening theme will again be provided by the special unit T.M.Revolution x Nana Mizuki with their 2nd single "Kakumei Dualism" (more details).
ELISA's 2nd single with SMEj comes on three editions (details subject to change),
– Limited with DVD that's planned to include music video and more.
– Limited Pressing Anime themed with illustrated jacket cover. Inlcudes DVD (contents undecided).
– Regular CD-only.
Release details are still early – jacket covers, full tracklist, and more details will be announced. Come back to Comtrya Sugoi for updates.
TVCM spot featuring "REALISM" follows below the release details (region block version will hopefully be replaced soon).
ELISA – REALISM – release date Oct 23rd 2013
Limited [CD+DVD] (¥1500)


Limited Pressing Anime [CD+DVD] (¥1400)


[CD]
1. REALISM
2. undecided
3. undecided
4. undecided
[DVD]
1. REALISM (music video)
2. undecided
[CD]
1. REALISM
2. undecided
3. undecided
4. undecided
[DVD]
1. undecided
Regular [CD] (¥1200)


 
[CD]
1. REALISM
2. undecided
3. undecided
4. undecided
 
ELISA Special website (Sony Music)