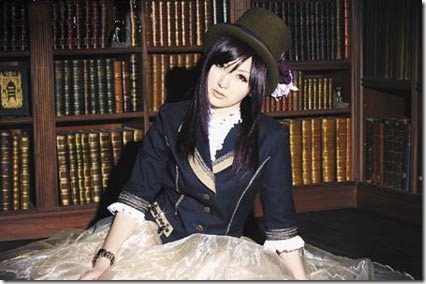 Eri Kitamura updated the details for her 6th single "Birth" – jacket covers, full track list, and preview music video revealed. Title track "Birth" has tie-in as opening theme for anime Sunday Without God (Kamisama no Inai Nichiyobi). Eri Kitamura is also voicing supporting character Dee Enjy Stratmis in the anime. Single "Birth" hits stores August 7th 2013 – updated details and PV follow.
Singer/voice actress Eri Kitamura released her 5th single "Miracle Gliders" on January 9th 2013. The single has tie-in as theme song for PSP game "Suiheisen Made Nani Mile? – ORIGINAL FLIGHT" which is an updated version of the 2008 PC game with new graphics and new key character voiced by Eri Kitamura (more details).
Eri Kitamura is a popular seiyuu (voice actress), who debuted in 2004, released a few solo singles tied to anime and games plus a number more in character voice. Since transferring to Starchild (King Records) in 2011 she's re-igniting her solo music career now releasing 6 singles and her first album "RE; STORY".
She is just finishing her 2nd live tour Eri Kitamura STARTING STORY LIVE TOUR 2013 with the final performance today,
– June 22nd 5:00pm Zepp Nagoya
– June 30th 4:00pm Zepp Namba
– July 7th 4:30pm Shibuya Public Hall Tokyo (Sold out)
– July 14th 4:00pm Kanagawa Perfectural Hall (added)
Anime Kamisama no Inai Nichiyobi is adapted from light novel by Kimihito Irie with story set 15 years after humans stopped being born and the dead stopped dying.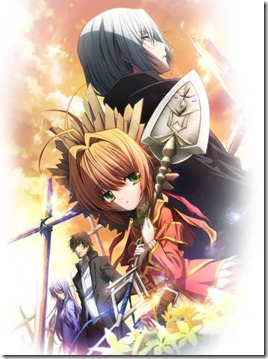 The anime began airing July 6th 2013 on Tokyo MX and stars Aki Toyosaki as Ai and Eri Kitamura as Dee Enjy Stratmis. Outside of Japan Sentai Filmworks has licensed the anime with streaming on Crunchyroll.com – check our Crunchyroll updates page for all the latest episodes or hit the link for Sunday Without God for all episodes and releated stories.
Single "Birth" comes on two editions,
– Limited with DVD that includes music video.
– Regular CD-only
Selected stores offer a bonus photo or poster while supplies last. Differs by store (16 total), see samples,
Eri Kitamura will hold min-live release events for her new single "Birth". Participation ticket issued when purchasing at target store,
– August 17th 10am & 12:15am & 2:30pm Akihabara Hirose Wireless Event Hall (Animate, Toranoana, Gamers)
– September 1st 9:30am Gamers Nagoya, 1:30pm Toranoana Nagoya, 6:00pm Nagoya 3rd Taiko Bill Animate
Watch the preview music video for "Birth" and trailer video for anime Sunday Without God below the release details.
Eri Kitamura "Birth" – release date August 7th 2013
Limited [CD+DVD] (¥1890)


Regular [CD] (¥1200)


[CD]
1. Birth
2. Lifetime Trader
3. Birth (off vocal)
4. Lifetime Trader (off vocal)
[DVD]
1. Birth (music video)
[CD]
1. Birth
2. Lifetime Trader
3. Birth (off vocal)
4. Lifetime Trader (off vocal)
Kamisama no Inai Nichiyobi Official website