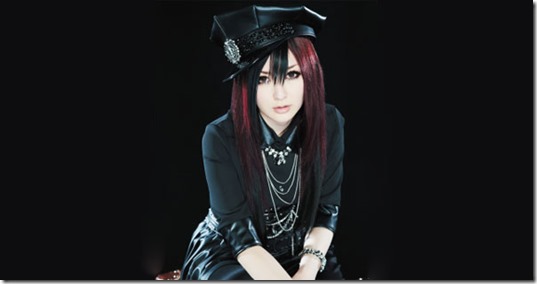 Eri Kitamura (喜多村英梨) announced new single RinRei (凛麗) with tie-up as the ending theme for upcoming anime CROSS ANGE: Tenshi to Ryu no Rondo. She also voices key character Salia in the original mech-action anime from Sunrise Studios. Her 8th single RinRei comes on three editions releasing October 29th 2014 – read on for more details and anime preview…
~ updated details and PV unveiled ~
Most recently singer and voice actor Eri Kitamura released 7th single 掌 -show- on May 14th 2014. Its featured as ending theme for anime Knights of Sidonia plus Eri Kitamura voices supporting character Honoka in the sci-fi anime.
Along with many other anisong artists Eri Kitamura recently performed at the Animelo Summer Live 2014 held August 29th, 30th, and 31st at Saitama Super Arena. She also has upcoming solo live GiVE x EViDENCE on September 28th 2014 at Maihama Amphitheater.
Original anime CROSS ANGE: Tenshi to Ryu no Rondo (クロスアンジュ 天使と竜の輪舞) is a new project from Sunrise Studios. The mech-anime with mostly all female cast is set in a future world were humanity has obtained "mana" a power similar to magic. With this power a utopia has formed with peace and no wants. Princess Angelize "Ange" who is set to be the new leader of the Misurugi Empire learns that she is a Norma, someone who can't use mana and becomes an outcast. She is sent to a remote island were she meets a group of norma girls who battle in mechanized robot weapons. The group is protecting the world from an invasion of giant creatures from another dimension.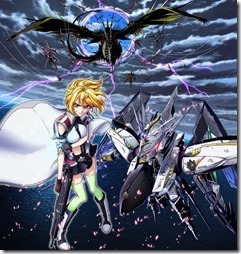 The anime has an all-star cast with Nana Mizuki in lead roll of Princess Ange, and featuring Eri Kitamura (Salia), Tamura Yukari (Hilda), Ogura Yui (Chris), Uesaka Sumire (Momoka), Ishihara Kaori (Rosalie), Mamoru Miyano (Tasuku) and Yui Horie (Sara). CROSS ANGE begins airing October 2014 in Japan – no announcements yet on availability outside of Japan.
The anime's opening theme is provided by Nana Mizuki (水樹奈々) with her 30th single (untitled) scheduled for release on October 15th 2014 (more details).
Single RinRei comes on three editions (details subject to change). Anime themed edition includes illustrated jacket cover and different coupling track. Regular edition comes in First Press version and includes bonus coupling songs.
Jacket covers, bonus details, and more coming – follow Comtrya Sugoi for updates. Watch the anime trailer video after the release details.
Eri Kitamura – RinRei (凛麗) – release date October 29th 2014
Limited [CD+DVD] (¥1800)


Anime [CD] (¥1200)


[CD]
1. RinRei
2. incomplete
3. RinRei (off vocal)
4. incomplete (off vocal)
[DVD]
1. RinRei (music video)
[CD]
1. RinRei
2. incomplete
3. RinRei (TV-size)
3. RinRei (off vocal)
Regular [CD] (¥1300)


 
[CD]
1. RinRei
2. incomplete
3. Zankyo / Rinne
4. RinRei (off vocal)
5. incomplete (off vocal)
6. Zankyo / Rinne (off vocal)
 
Eri Kitamura Official site (Starchild Records)