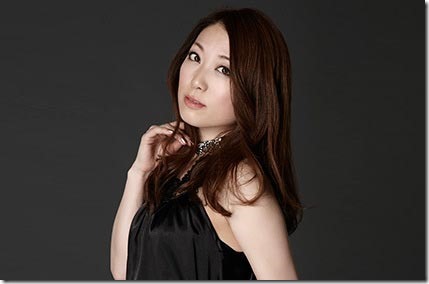 Minami Kuribayashi's 32nd single "True Blue Traveler" gets tie-in as opening theme for the second season of anime Infinite Stratos. The single comes on two editions scheduled for release on November 6th 2013 – read on for more details and anime preview featuring opening theme "True Blue Traveler"….
~ updated details, PV revealed ~
Singer/Song writer Minami Kuribayashi released her 7th original album "TIGHT KNOT" on May 29th 2013. The album marks her 10th anniversary celebration and includes 5 singles, previously limited release songs, and new songs all on one CD-only edition (more details). She released her 31st single "ZERO!!" on April 24th 2012 with title track featured as the opening theme for anime TV series The Devil is a Part-Timer! (Hataraku Mao-Sama!) (more details).
Anime Infinite Stratos is adapted from light novel series from Overlap. The sci-fi romantic comedy centers around the IS (Infinite Stratos) powered armed exoskeleton system that led to a shift in the world's balance of power. With the systems available to all nations an era of peace prevails but because only girls can pilot the systems the male-female relationships have been put in turmoil. Enter 15-year old Ichika Orimura the only male known to be able to control the IS system who is now enrolled in the previously all-female IS Academy.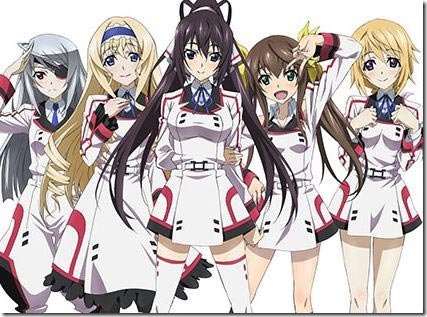 The first season of Infinite Stratos aired 12 episodes starting January 2011. The anime's second season continues the story with Yoko Hikasa, Kana Hanazawa, and the rest of the cast returning. Infinite Stratos 2 began airing October 3rd 2013 on TBS TV in Japan. Outside of Japan provider Crunchyroll is simulcasting the anime – check our Crunchyroll updates page or hit the link for Infinite Stratos for episodes and related stories.
The anime's ending theme "BEAUTIFUL SKY" is provided by the anime's main female vocal cast.
Single "True Blue Traveler" comes on two editions,
– Limited with DVD that includes music video for title track. First Press version adds anime themed card.
– Regular CD-only anime themed.
Watch the preview featuring opening theme "True Blue Traveler" after the release details.
Minami Kuribayashi – True Blue Traveler – release date October 6th 2013
Limited [CD+DVD] (¥1800)


Regular [CD] (¥1200)


[CD]
1. True Blue Traveler
2, undecided
3. undecided
[DVD]
1. True Blue Traveler (music video)
[CD]
1. True Blue Traveler
2, undecided
3. undecided
Minami Kuribayashi Official website