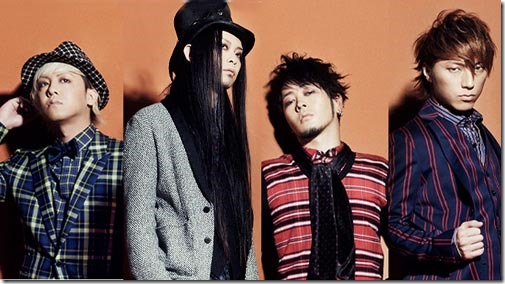 MUCC has updated the details for their 30th single "World's End" – full track list, jacket covers, and more revealed. The title song is featured as the opening theme for anime Meganebu!. Single "World's End" comes on three editions that hit stores October 30th 2013. Updated details and preview videos for anime Meganebu! follow.
Visual kei band MUCC recently released their 29th single "HALO" on September 25th 2013. The single includes track Kyoki Kyosho RMX for Fuan no Tane" featured as the main theme song for movie Fuan no Tane. Last year the band celebrated their 15th anniversary and released 28th single "mother" (2012.10.31) featured as ending theme for ongoing anime NARUTO Shippuden.
Anime Meganebu! is adapted from a drama CD and produced by Studio DEEN. The story centers around a group of good-looking eye-glasses wearing high school boys. Akira Souma has a passion for his eye-glasses and forms a megane (glasses) club and recruits his other glasses wearing classmates to join.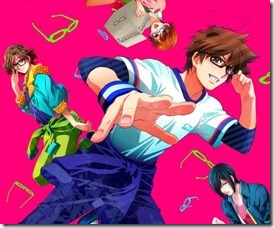 Anime Meganebu! begins airing in Japan on Tokyo MX latenight starting October 6th 2013. Outside of Japan provider Crunchyroll is simulcasting the anime – check our Crunchyroll updates page for all the latest episodes or hit the link for Meganebu! for episodes and related stories.
Single "World's End" comes on three editions each with a different CD track list,
– Limited with DVD that includes music video and making-of footage for title track. Includes 13 "demo" tracks of songs from their recent album Shangri-La.
– Limited Anime with illustrated jacket cover. Deluxe 3-way case, includes remix of 29th single HALO
– Regular CD-only
Preview music video after release details but region blocked, also below are the character introduction videos for anime Meganebu!
MUCC – World's End – release date Oct 30th 2013
Limited [CD+DVD] (¥1575)


Limited Anime [CD] (¥1260)


[CD]
1. World's End
2. Jien Yatsu
demo tracks from album Shangri-La
3. Mr. Liar
4. G.G.
5. Arucadia feat Daishi Danace
6. Nirvana
7. Honey
8. Shuuchaku no Kane
9. Pure Black
10. Kyouran Kyousshou-21 Century Baby
11. Marry you
12. Yoru no Kurepasu
13. YOU&I
14. MOTHER
15. Shangri-La
[DVD]
1. World's End (music video)
2. World's End (off shoot)
[CD]
1. World's End
2. World's End (off vocal)
3. World's End (TV size)
4. HALO – High Flux remix –
Regular [CD] (¥1260)


[CD]
1. World's End
2. WateR
3. Mr. Liar – JaQwa remix –
MUCC official website (SMEj)