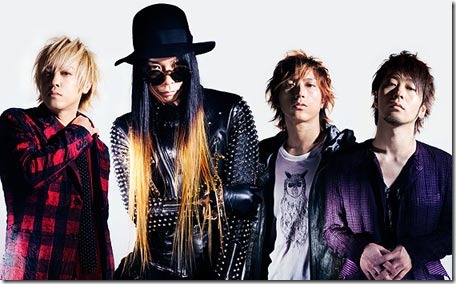 MUCC has is getting ready to release new single ENDER ENDER. Its their first single of 2014 and it comes on two editions. Single ENDER ENDER hits stores May 28th 2014 – read on for more details and teaser video.
Visual Kei band MUCC most recently released 30th single World's End with tie-up as the opening theme for anime Meganebu!. The single released on October 30th 2013.
The band has also announced 12th original album The End of the World scheduled for release June 28th 2014 (more details coming).
Single ENDER ENDER comes on two editions with different 2nd coupling track. Limited and First Press Regular includes lottery application ticket,
– 69 people STAFF T-shirt of Yoyogi National Stadium live September 23rd 2014
– everyone wallpaper photo of group + audience after Yoyogi National Stadium live September 23rd 2014
Way too short teaser video for ENDER ENDER follows below the release details
MUCC – ENDER ENDER – release date May 28th 2014
Limited [CD+DVD] (¥1575)


Regular [CD] (¥1204)


[CD]
1. ENDER ENDER
2. monopoly (モノポリー)
3. DEMO OF THE WORLD (6 album demo tracks)
[DVD]
1. ENDER ENDER (music video)
2. Making-of music video
[CD]
1. ENDER ENDER
2. monopoly (モノポリー)
3. 前へ-In its true light-
MUCC official website (SMEj)