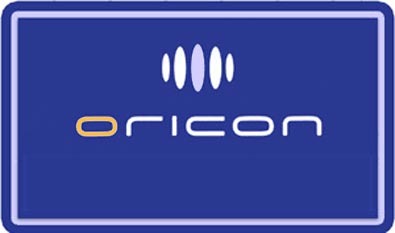 On top of the singles chart is Morning Musume with their 54th single "Wagamama Kinomama Ai no joke / Ai no Gundan" selling over 144,000 copies. The long time idol group as undergone many line-up changes with only group leader Sayumi Michishige (10yrs) having more than 2-years with the group. Morning Musume is benefiting from an overall resurgence in idol group popularity and their 54th single is the best opening week seller since 2002.
Dropping down to the #2 spot is last week's #1 by the idol group AKB48 and their 32nd single "Koisuru Fortune Cookie" now with close to 1,400,000 it total sales. In the #3 spot is Korean group B1A4 with their 3rd Japanese single "Ige Musun Iriya – Nande? Doshite?".   
Out of the top 10 in the #16 spot is singer/voice actress Aki Toyosaki with her 9th solo single "CHEEKY".
The album charts are topped by the music collection from TV series Amachan – "Amachan Uta no Album" selling over 74,000 copies. In the #2 spot is Korean band CNBLUE with their second Japanese album "What turns you on?" and another popular Korean group is in the #3 spot – KARA with their fourth Japanese album "FANTASTIC GIRLS".
The complete top 10 singles and album charts follow.
Singles for August 26th – September 1st
| | | | | |
| --- | --- | --- | --- | --- |
| Rank |   Group/Artist | Single Title | Released | Sold |
| 1 | Morning Musume | Wagamama Kinomama Ai no joke / Ai no Gundan | August 28th | 144,061 |
| 2 | AKB48 | Koisuru Fortune Cookie | August 21st | 57,309 |
| 3 | B1A4 | Ige Musun Iriya – Nande? Doshite?  | August 28th | 47,646 |
| 4 | Kiyoshi Hikawa | Manten no Hitomi | August 28th | 45,197 |
| 5 | SHINee | BOYS MEET U (single) | August 21st | 19,786 |
| 6 | EXILE | EXILE PRIDE ~ Konna Sekai wo Aisuru Tame ~ | August 28th | 17,594 |
| 7 | LUNA SEA | Thoughts | August 28th | 16,682 |
| 8 | Southern All Stars | Peace to Highlight | August 7th | 14,228 |
| 9 | Shirabe Tsukiyomi ~ CV:Yoshino Nanjyou | Symphogear G Character Song 5 | August 28th | 11,193 |
| 10 | The Gospellers | Robinson / Taiyo no 5 | August 21st | 9,771 |
---
Albums for August 26th – September 1st
| | | | | |
| --- | --- | --- | --- | --- |
| Rank |   Group/Artist | Album Title | Released | Sold |
| 1 | Various Artists | Amachan Uta no Album | August 28th | 74,044 |
| 2 | CNBLUE | What turns you on? | August 28th | 43,492 |
| 3 | KARA | FANTASTIC GIRLS | August 28th | 40,680 |
| 4 | Kyosuke Himuro | 25th Anniversary Gest Album GREATEST ANTHOLOGY | August 21st | 17,723 |
| 5 | Sukima Switch | POPMAN's WORLD All Time Best 2003-2013 | August 21st | 15,588 |
| 6 | Yamashita Tatsuro | Melodies (30th Anniversary Ed.) | August 28th | 11,965 |
| 7 | Abe Mao | Anata wo Suki na Watashi | August 28th | 11,736 |
| 8 | 2CELLOS | 2CELLOS- IN2ITION Collectors Ed. | August 21st | 9,533 |
| 9 | MAXIMUM THE HORMONE | Yoshu Fukushu | July 31st | 9,421 |
| 10 | Various Artists | Haruko no Hena Amachan 80's Hits | August 28th | 9,199 |
Previous Oricon Charts
Source: Oricon