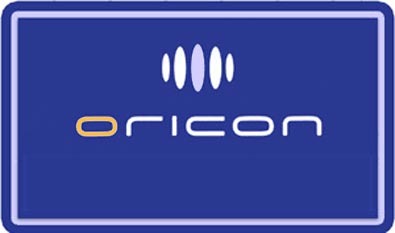 A jam-packed singles chart is topped this week by the Southern All Stars with single "Peace to Highlight" selling over 207,000 copies. In the #2 spot is Jin Akanishi with single "Hey What's Up" and in the #4 spot is Acid Black Cherry with their first single of 2013 "Greed Greed Greed".
Several idol groups dropped new singles and more popular groups had new releases on this chart. With good sales but pushed out of the top 10 are Kana Nishino with her 21st single "Namida Iro" in the #14 spot and in the #15 spot is LiSA with her single "träumerei".
The album charts this week are again topped by rock band MAXIMUM THE HORMONE with their 6th album "Yoshu Fukushu". Only a couple of new releases on the chart including Korean vocal group T-ARA with 2nd Japanese album "TREASURE BOX".
The complete top 15 singles and top 10 album charts follow.
Singles for August 5th – 11th
| | | | | |
| --- | --- | --- | --- | --- |
| Rank |   Group/Artist | Single Title | Released | Sold |
| 1 | Southern All Stars | Peace to Highlight | August 7th | 207,423 |
| 2 | Jin Akanishi | Hey What's Up? | August 7th | 114,121 |
| 3 | Choshinsei  | Winner | August 7th | 102,436 |
| 4 | Acid Black Cherry | Greed Greed Greed | August 7th | 58,017 |
| 5 | Flower | Taiyo to Himawari | August 7th | 45,401 |
| 6 | IDOLING!!! | Summer Lion | August 7th | 40,745 |
| 7 | Happiness | Sunshine Dream | August 7th | 33,023 |
| 8 | Style Five (VA) | Splash Free (OP FREE) | August 7th | 32,374 |
| 9 | Haruko Amano (Kyoko Koizumi) | Shiosai no Memory (Amachan) | July 31st | 28,872 |
| 10 | Yusuke | Tomorokoshi / Earth Child | August 7th | 25,823 |
| 11 | Afilia Saga | Neputue Saga Shite | August 7th | 23,378 |
| 12 | LinQ | Hanabi!! | August 7th | 22,407 |
| 13 | CODE-V | Yakusoku | August 7th | 22,356 |
| 14 | Kana Nishino | Namida Iro  | August 7th | 18.188 |
| 15 | LiSA | träumerei | August 7th | 18,004 |
---
Albums for August 5th – 11th
| | | | | |
| --- | --- | --- | --- | --- |
| Rank |   Group/Artist | Album Title | Released | Sold |
| 1 | MAXIMUM THE HORMONE | Yoshu Fukushu | July 31st | 34,923 |
| 2 | SPYAIR | MILLON | August 7th | 22,378 |
| 3 | Ikimonogakari | I | July 24th | 19,094 |
| 4 | T-ARA | TREASURE BOX  | August 7th | 18,814 |
| 5 | CheNelle | Ai Shiteru | August 7th | 17,308 |
| 6 | Backstreet Boys | In a World Like This | July 24th | 10,442 |
| 7 | The YELLOW MONKEY | Iemon – FAN's BEST SELECTION | July 31st | 10,417 |
| 8 | Namie Amuro | FEEL | July 10th | 9,786 |
| 9 | EXO | XOXO (import) | June 5th | 8,556 |
| 10 | Various artists | DEEP PANZER Girls & Panzer | August 7th | 8,499 |
Previous Oricon Charts
Source: Oricon