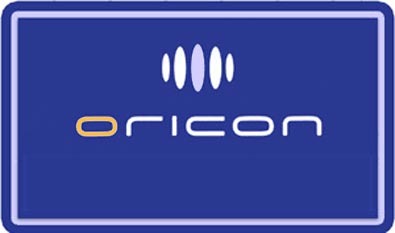 Topping the singles charts is SMAP with their 51st single Shareotsu / Hello selling over 207,000 copies. The double a-side single includes main theme song for TV series Dokushin Kizoku that stars member Tsuyoshi Kusanagi. The second title song Hello is the official song of Hello Kitty's 40th anniversary.
In the #2 spot is rock group UVERworld with their 25th single Nano Second, climbing into the #3 spot are the idols of S/mileage with their 15th single Eeka!? / Iiyatsu, and in the #4 spot are the Korean group U-KISS with their 7th Japanese single Fall in Love / Shape of Your Heart.
On top of the album charts Kobukuro with their 8th original album One Song From Two Hearts selling just under 100,000 copies.
Read on for the complete top 10 singles and album charts follow.
Singles for December 16th – 22nd 2013
| | | | | |
| --- | --- | --- | --- | --- |
| Rank |   Group/Artist | Single Title | Released | Sold |
| 1 | SMAP | Shareotsu / Hello | Dec 18th | 207,665 |
| 2 | UVERworld | Nano Second | Dec 18th | 55,111 |
| 3 | S/mileage | Eeka!? / 'IiYatsu' | Dec 18th | 33,320 |
| 4 | U-KISS | Fall in Love / Shape of your heart | Dec 18th | 26,556 |
| 5 | Busaiku | Tana Kara Botamochi | Dec 13th | 26,441 |
| 6 | AKB48 | Kimi no Hohoemi wo Yume ni Miru (34th single) | Dec 11th | 22,600 |
| 7 | Shimakura Chiyoko | Karatachi no Shokei | Dec 18th | 22,078 |
| 8 | Nogizaka46 | Barrette | Nov 27th | 19,626 |
| 9 | Lovely DOLL | Aoi Sora wo Nozomu nara | Dec 18th | 19,215 |
| 10 | BEAST | Sad Movie / Christmas Carol no Koro ni wa | Dec 18th | 15,497 |
---
Albums for December 16th – 22nd 2013
| | | | | |
| --- | --- | --- | --- | --- |
| Rank |   Group/Artist | Album Title | Released | Sold |
| 1 | Kobukuro | One Song From Two Hearts | Dec 18th | 99,398 |
| 2 | BENI | Covers:3 | Dec 18th | 26,425 |
| 3 | Various Artists | Kanojo wa Uso wo Aishisugiteru – Music Box – (movie soundtrack) | Dec 11th | 19,269 |
| 4 | RADWIMPS | X to O to Tsumi to | Dec 11th | 18,239 |
| 5 | CODE-V | Yoyogi | Dec 18th | 14,581 |
| 6 | Various Artists | The Idolm@ster 765PRO Allstars Gre@test Best! LOVE & PEACE! | Dec 18th | 14,528 |
| 7 | CheNelle | Best Songs | Dec 4th | 13,222 |
| 8 | GIRLS GENERATION | LOVE & PEACE | Dec 11th | 12,716 |
| 9 | Kazuya Yoshii | At the Sweet Basil | Dec 18th | 11,018 |
| 10 | Chris Hart | Heart Song | June 5th | 9,710 |
Previous Oricon Charts
Source: Oricon