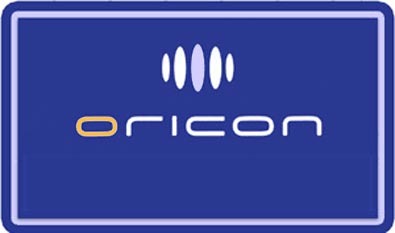 On top of the singles charts is KANJANI8 with their 23rd single Kokoro Sora Moyo ( ココロ空モヨウ) selling over 192,000 copies. The single has tie-up as theme song for Fuji TV drama Yorozu Uranaidokoro Onmyoya e Yokoso staring member Ryo Nishikido and Kashiwagi Yuki (AKB48).
In the #3 spot is popular Korean vocal group SHINee with their 9th Japanese single "3 2 1" selling over 67,000 copies. Climbing into the #4 spot is Hello! Project idol group Juice=Juice that continues their surge in popularity with their 4th single Ijiwarushinaide Dakishimeteyo / Hajimete wo Keiken Chu selling nearly 40,000 copies.
Just out of the top 10 in the #16 spot is singer and voice actress Ayana Taketatsu with her 4th single Shumatsu Cinderella.
Topping the album charts is Kinki Kids with their 13th album "L album" selling over 136,000 copies. The longtime popular duo of Koichi Domoto and Tsuyoshi Domoto released their first album back in 1997.
Read on for the complete top 10 singles and album charts follow.
Singles for December 2nd – 8th 2013
| | | | | |
| --- | --- | --- | --- | --- |
| Rank |   Group/Artist | Single Title | Released | Sold |
| 1 | KANJANI8 | Kokoro Sora Moyo | Dec 4th | 192,573 |
| 2 | J Soul Brothers | SO RIGHT | Dec 4th | 110,176 |
| 3 | SHINee | 3 2 1 | Dec 4th | 67,507 |
| 4 | Juice=Juice | Ijiwarushinaide Dakishimeteyo / Hajimete wo Keiken Chu | Dec 4th | 39,379 |
| 5 | Nogizaka46 | Barrette | Nov 27th | 28,290 |
| 6 | Yusuke | V / Jikyu 850 no Santa Claus | Dec 4th | 25,813 |
| 7 | DAIGO | Butterfly / Ima Aitakute… | Dec 4th | 16,074 |
| 8 | DISH// | Itsuka wa Merry Christmas | Dec 4th | 14,663 |
| 9 | SKE48 | Sansei Kawaii! | Nov 20th | 12,646 |
| 10 | Twinkle Veil from SUPER☆GiRLS | Jin Jin Jingle Bells | Dec 4th | 11,667 |
| 16 | Ayana Taketatsu  | Shumatsu Cinderella | Dec 4th | 7,206 |
---
Albums for December 2nd – 8th 2013
| | | | | |
| --- | --- | --- | --- | --- |
| Rank |   Group/Artist | Album Title | Released | Sold |
| 1 | KinKi Kids | L album | Dec 4th | 136,511 |
| 2 | Choshinsei  | SIX | Dec 4th | 45,727 |
| 3 | Mariya's Songbook | Omnibus | Dec 4th | 22,984 |
| 4 | AK-69 | Road to The Independent King | Dec 4th | 20,241 |
| 5 | PORNOGRAFFITTI | ALL TIME SINGLES | Nov 20th | 19,888 |
| 6 | One Direction | Midnight Memories | Nov 27th | 18,632 |
| 7 | RIP SLYME | GOLDEN TIME | Dec 4th | 17,669 |
| 8 | Lady GAGA | Pop Art | Nov 6th | 16,841 |
| 9 | Avril Lavigne | Avril Lavigne | Nov 6th | 13,028 |
| 10 | CheNelle | Best Songs | Dec 4th | 12,668 |
Previous Oricon Charts
Source: Oricon