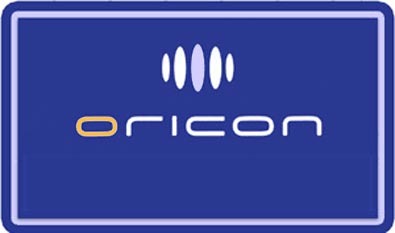 On top of the singles charts is long time male group SMAP with their 49th single "Mistake! / Battery" selling over 161,000 copies. The #2 spot goes to Perfume with single "Mirai no Museum" that's featured as the theme song for long running anime franchise Doraemon new movie Doraemon Nobita no Himitsu Dogu Museum (Doraemon Nobita's Secret Gadget Museum).
Last week's #1 from mega idol group AKB48 – their 12th million+ selling single "So Long !" – slips into the #3 spot with 50,000 more copies sold.
Topping the album charts is NMB48 with their first album "Teppen Tottande!" selling a strong 328,000 copies. Solo album "D'scover" from BIGBANG member D-LITE lands in the #2 spot. Pop diva Koda Kumi hits the #3 spot with cover song album "Color the Cover" and T.M.Revolution with a self-cover album "UNDER:COVER 2" slides into the #4 spot.
The complete top 10 single and album charts follow.
Singles for February 25th – March 3rd
| | | | | |
| --- | --- | --- | --- | --- |
| Rank |   Group/Artist | Single Title | Released | Sold |
| 1 | SMAP | Mistake! / Battery | Feb 27th | 161,681 |
| 2 | Perfume | Mirai no Museum  | Feb 27th | 68,784 |
| 3 | AKB48 | So long ! | Feb 20th | 50,403 |
| 4 | FUNKY MONKEY BABYS | Arigatou | Feb 27th | 35,152 |
| 5 | Yusuke | Lemon | Feb 27th | 32,211 |
| 6 | v[NEU] | The 25th Century Love | Feb 27th | 18,472 |
| 7 | GReeeeN | Sakura color | Feb 27th | 14,699 |
| 8 | Pea Berry | Cabbage Hakusho – Haru Hen – | Feb 27th | 13,014 |
| 9 | Kis-My-Ft2 | My Resistance – Tashikana mono / Unmei Girl | Feb 13th | 11,523 |
| 10 | BoA | Only One | Feb 27th | 8,537 |
---
Albums for February 25th – March 3rd
| | | | | |
| --- | --- | --- | --- | --- |
| Rank |   Group/Artist | Album Title | Released | Sold |
| 1 | NMB48 | Teppen Tottande!  | Feb 27th | 328,436 |
| 2 | D-LITE fom BIGBANG | D'scover | Feb 27th | 35,205 |
| 3 | Koda Kumi | Color the Cover | Feb 27th | 33,993 |
| 4 | T.M.Revolution | UNDER:COVER 2  | Feb 27th | 32,684 |
| 5 | MISIA | Super Best Records ~15th Celebration~ | Feb 20th | 30,631 |
| 6 | TEAM H | I JUST WANNA HAVE FUN | Feb 27th | 28,095 |
| 7 | KREVA | SPACE | Feb 27th | 15,767 |
| 8 | Nano | N | Feb 27th | 15,725 |
| 9 | Yoshihiro Ike | Nobunaga no Chef Music Collection | Feb 27th | 14,156 |
| 10 | SHINee | Chapter 1 Dream Girl [import] | Feb 25th | 12,719 |
Source: Oricon