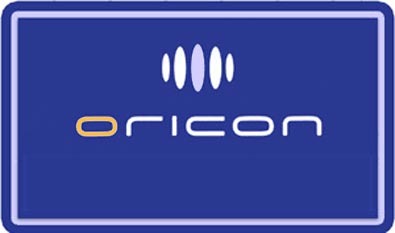 On top of the singles charts this week is idol group NMB48 with their 7th single "Bokura no Eureka" selling over 480,000 copies. It's the AKB48 sister group based out of Namba 6th #1 single and easily represents their highest opening week sales (by 100,000 copies). In 2nd spot is EXILE with single "Flower Song" selling over 107,000 copies.
In the #4 spot is Korean favorite female group Girls' Generation (SNSD) with their 7th Japanese single "LOVE & GIRLS". And just out of the top 10 in the #17 spot is voice actress/singer Minako Kotobuki with her 5th single "Prism".
Topping  the album charts for the second week in a row is a pair of best albums from group B'z – "The Best XXV 1988-1998" and "The Best XXV 1999-2012" on top with both selling over 79,000 more copies.
The complete top 10 single and album charts follow.
Singles for June 17th – 23rd
| | | | | |
| --- | --- | --- | --- | --- |
| Rank |   Group/Artist | Single Title | Released | Sold |
| 1 | NMB48 | Bokura no Eureka  | June 19th | 481,843 |
| 2 | EXILE | Flower Song | June 19th | 107,486 |
| 3 | SUPER JUNIOR Donghae & Eunhyuk | I Wanna DANCE | June 19th | 54,220 |
| 4 | Girls Generation | LOVE & GIRLS | June 19th | 42,796 |
| 5 | Lead | Upturn | June 19th | 41,224 |
| 6 | Berryz Kobo | Golden Chinatown / Sayonara usotsuki no watashi | June 19th | 31,558 |
| 7 | BABYMETAL | Megitsune | June 19th | 21,999 |
| 8 | KANJANI8 | Namida no Kotae | June 12th | 17,955 |
| 9 | DISH// | I Can Hear | June 19th | 15,877 |
| 10 | Ai Otome★DOLL | Paradise in the summer | June 19th | 14,747 |
---
Albums for June 17th – 23rd
| | | | | |
| --- | --- | --- | --- | --- |
| Rank |   Group/Artist | Album Title | Released | Sold |
| 1 | B'z | The Best XXV 1988-1998 | June 12th | 82,572 |
| 2 | B'z | The Best XXV 1999-2012 | June 12th | 79,784 |
| 3 | GReeeeN | Iine! | June 19th | 63,874 |
| 4 | May J. | Summer Ballad Covers | June 19th | 46,418 |
| 5 | Otomo Yoshihide | Ama-Chan Original Soundtrack | June 19th | 12,088 |
| 6 | RED SPIDER | Gyaku gire – Ouchi! | June 19th | 11,493 |
| 7 | __ (underscore) | EXIT TUNES PRESENTS | June 19th | 11,303 |
| 8 | MIYAVI | MIYAVI | June 19th | 9,331 |
| 9 | Chris Hart | Heart Song | June 5th | 8,458 |
| 10 | Black Sabbath | 13 | June 19th | 7,047 |
Source: Oricon