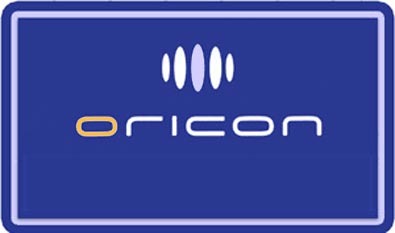 This week the singles charts are topped by the idols of Nogizaka46 with their 5th single "Kimi no na wa kibo" (君の名は希望) selling over 242,000 copies. It's the self-appointed rival to AKB48 4th #1 single.
In the #2 spot is Yamashita Tomohisa (Yamapi) with his new single "Kai Sera Sera". Landing in the #5 spot is Korean boy group SHINee with their 7th Japanese single "Fire". Pulling into the #7 spot group AAA with single "PARTY IT UP".
Just out of the top 10 in #11 spot is group supercell with 7th major single "The Bravery" that's featured as the opening theme for anime Magi – The Labyrinth of Magic.
On the album charts rock band Sakanaction with album "sakanaction" selling a good 82,000 copies. Vocal group AAA also lands on the album charts with compilation album "Ballad Collection" in the #4 spot. Out of the top 10 in the #15 spot is one of our favorites – idol group 9nine with their second album "CUE".
The complete top 10 single and album charts follow.
Singles for March 11th – 17th
| | | | | |
| --- | --- | --- | --- | --- |
| Rank |   Group/Artist | Single Title | Released | Sold |
| 1 | Nogizaka46 | Kimi no na wa kibo | March 13th | 242,053 |
| 2 | Yamashita Tomohisa | Kai Sera Sera | March 13th | 96,961 |
| 3 | Kuwata Keisuke | Yin Yang / Namida wo buttobase! | March 13th | 68,753 |
| 4 | Arashi | Calling | Breathless | March 6th | 63,137 |
| 5 | SHINee | Fire | March 13th | 48,906 |
| 6 | E-Girls  | CANDY SMILE | March 13th | 34,764 |
| 7 | AAA | PARTY IT UP | March 13th | 34,106 |
| 8 | Berryz Koubou | Asian Celebration | March 13th | 28,218 |
| 9 | SHU-I | Acha kocha SORRY | March 13th | 16,433 |
| 10 | Spyair | Sakura mitsutsuki | March 13th | 10,979 |
---
Albums for March 11th – 17th
| | | | | |
| --- | --- | --- | --- | --- |
| Rank |   Group/Artist | Album Title | Released | Sold |
| 1 | Sakanaction | sakanaction | March 13th | 82,577 |
| 2 | Bon Jovi | What About Now | March 13th | 32,210 |
| 3 | ONE OK ROCK | I x life = | March 6th | 27,878 |
| 4 | AAA | Ballad Collection | March 13th | 19,858 |
| 5 | David Bowie | The Next Day | March 13th | 18,336 |
| 6 | Tohoshinki (TVXQ) | TIME | March 6th | 18,133 |
| 7 | √5 | ROOT FIVE | March 13th | 17,231 |
| 8 | Breathe | Lovers' Voices | March 13th | 13,987 |
| 9 | Shonan no Kaze | Shonannookaze -2023- | March 6th | 13,068 |
| 10 | 150P | Shuen – Re: write – | March 13th | 10,210 |
Source: Oricon