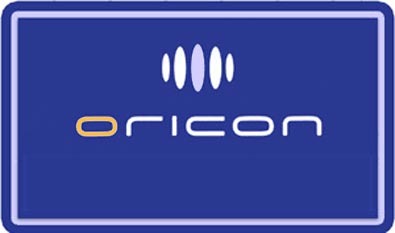 The singles charts are topped this week by Kis-My-Ft2 with single "Ki Su U Ma I ~ KISS YOUR MIND ~ / S.O.S. (Smile On Smile)" with over 214,000 copies sold. It's the boy group's 7th single and 7th #1.
Landing in the next four spots are Korean groups – #2 is KARA with "Bye Bye Happy Days!", #3 is Choshinsei with "Da Ki Shi Me Ta I", #4 is BOYFRIEND with "Hitomi no Melody", and #5 goes to FTISLAND with "You Are My Life"
Topping the album charts is Kis-My-Ft2 with their second album "Good Ikuze!" selling over 222,000 copies.  In the #2 spot is Funky Monkey Babys with their best hits album "LAST BEST" with over 168,000 sold. Sliding into the #6 spot is singer/voice actress/songwriter Maaya Sakamoto with album "Singer Songwriter" featuring songs she wrote and produced in collaboration with Shin Kono and Zentaro Watanbe.
*Kis-My-Ft2's special DVD release also topped the DVD charts making a sweep of the major weekly Oricon charts. It's the 3rd time the feat has been accomplished by a single group/artist – Ayumi Hamasaki (Oct 2000), KAT-TUN (April 2006).
The complete top 10 single and album charts follow.
Singles for March 25th – March 31st
| | | | | |
| --- | --- | --- | --- | --- |
| Rank |   Group/Artist | Single Title | Released | Sold |
| 1 | Kis-My-Ft2 | Ki Su U Ma I ~ KISS YOUR MIND ~ / S.O.S. (Smile On Smile)  | March 27th | 214,422 |
| 2 | KARA | Bye Bye Happy Days!  | March 27th | 65,588 |
| 3 | Choshinsei  | Da Ki Shi Me Ta I | March 27th | 47,352 |
| 4 | BOYFRIEND | Hitomi no Melody | March 27th | 34,010 |
| 5 | FTISLAND | You Are My Life | March 27th | 29,363 |
| 6 | RADWIMPS | High Dreamers | March 27th | 25,530 |
| 7 | Kuroko & Aomine | Character Duet Series #4 – Kuroko's Basketball | March 27th | 14,093 |
| 8 | M Three | Yumemiru Dancing Doll | March 27th | 13,288 |
| 9 | Nogizaka46 | Kimi no na wa kibo | March 13th | 12,944 |
| 10 | Arashi | Calling | Breathless | March 6th | 12,032 |
---
Albums for March 25th – March 31st
| | | | | |
| --- | --- | --- | --- | --- |
| Rank |   Group/Artist | Album Title | Released | Sold |
| 1 | Kis-My-Ft2 | Good Ikuze! | March 27th | 222,155 |
| 2 | Funky Monkey Babys | Funky Monkey Babys LAST BEST | March 27th | 168,862 |
| 3 | MYNAME | WE ARE MYNAME | March 27th | 27,813 |
| 4 | BOΦWY | THE BEST "STORY" | March 21st | 26,570 |
| 5 | NMB48 | Teppen Tottande!  | Feb 27th | 20,135 |
| 6 | Maaya Sakamoto | Singer Songwriter  | March 27th | 18,259 |
| 7 | Sakanaction | sakanaction | March 27th | 15,366 |
| 8 | 96 Neko | Iris | March 27th | 13,753 |
| 9 | The Stokes | Kamudaun Machine | March 27th | 12,434 |
| 10 | KEMU VOXX | Pandora VOXX complete | March 27th | 11,621 |
Source: Oricon