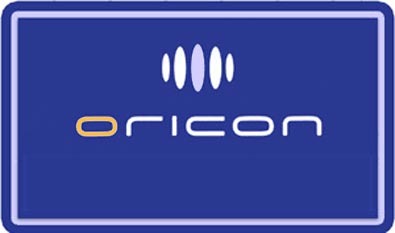 Topping the singles charts this past week is AKB48 unit Not yet with their 5th single "Hiri Hiri no Hana" selling over 107,000 copies. Unit Not yet features AKB48 key members Oshima Yuko,Sashihara Rino, Yokoyama Yui, and Kitahara Rie.
In the #2 spot is EXILE with new single "No Limit" selling over 75,000 copies and EXILE is also in the #3 spot with their concert theme single "EXILE PRIDE ~ Konna Sekai wo Aisuru Tame ~" that's been in and out of the top 10 for the past 25 weeks with nearly 1 million total sales.
The album charts are topped by singer Superfly with her greatest hits album "Superfly BEST!" selling over 156,000 copies. In the #2 spot is band VAMPS also with a greatest hits album "SEX BLOOD ROCK N' ROLL".
Read on for the complete top 10 singles and album charts follow.
Singles for September 23rd – 29th
| | | | | |
| --- | --- | --- | --- | --- |
| Rank |   Group/Artist | Single Title | Released | Sold |
| 1 | Not yet | Hiri Hiri no Hana | Sept 25th | 107,578 |
| 2 | EXILE | No Limit | Sept 25th | 75,132 |
| 3 | EXILE | EXILE PRIDE ~ Konna Sekai wo Aisuru Tame ~ | April 3rd | 22,224 |
| 4 | Tokyo Girls' Style | Get The Star / Last Forever | Sept 25th | 14,212 |
| 5 | BugLug | Hicchaka x Mecchaka | Sept 18th | 12,617 |
| 6 | DaizyStripper | Derringer | Sept 25th | 11,852 |
| 7 | Girls Generation | GALAXY SUPERNOVA | Sept 18th | 11,578 |
| 8 | Maeda Atsuko | Time Machine Nante Iranai | Sept 18th | 10,166 |
| 9 | N Zero (Moto AKBN 0) | Dogimagi First Love | Sept 25th | 9,977 |
| 10 | KANA-BOON | Jousha hissui no kotowari. Okotowari | Sept 25th | 8,490 |
---
Albums for September 23rd – 29th
| | | | | |
| --- | --- | --- | --- | --- |
| Rank |   Group/Artist | Album Title | Released | Sold |
| 1 | Superfly | BEST | Sept 25th | 156,556 |
| 2 | VAMPS | Sex Blood Rock n'Roll | Sept 25th | 31,533 |
| 3 | The Gospellers | Hamo Sodo ~ The Gospellers Covers ~ | Sept 25th | 20,282 |
| 4 | Yoshiki | Yoshiki Classical | Sept 25th | 20,190 |
| 5 | Various Artists | Anime Free! Drama CD Swim Club Diary 2 | Sept 25th | 18,550 |
| 6 | Morning Musume | The Best! Updated Morning Musume | Sept 25th | 16,527 |
| 7 | Kana Nishino | Love Collection ~ mint ~ | Sept 4th | 16,028 |
| 8 | Kana Nishino | Love Collection ~ pink ~ | Sept 4th | 15,021 |
| 9 | Various Artists | Amachan Uta no Album | Aug 28th | 11,825 |
| 10 | Various Artists | DJ Kaori's Party Mix 5 | Sept 25th | 11,249 |
Previous Oricon Charts
Source: Oricon