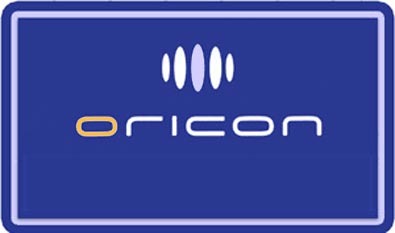 The singles charts for the past week are topped by NMB48 with their 8th single Kamonegikkusu (カモネギックス) selling over 374,000 copies. It's the AKB sister group's 7th #1 single. In the #2 spot is idol group E-Girls with their 6th single Gomennasai no Kissing You selling over 73,000 copies.
Korean idol group AFTERSCHOOL makes a return to Japan after a year absence with their 5th Japanese single Heaven landing in the #7 spot. Sliding into the #10 spot is Kalafina with single Hallelujah featured as the theme song for anime movie The Garden of Sinners recalled out summer (Kara no Kyoukai: Mirai Fukuin).
Topping the album charts is Perfume with their 4th original album LEVEL 3 selling over 165,000 copies. Last week's #1 from singer Superfly with her greatest hits album Superfly BEST! slips one spot. In the #3 spot is band SCANDAL with their 5th album STANDARD.
Read on for the complete top 10 singles and album charts follow.
Singles for September 30th – October 6th 2013
| | | | | |
| --- | --- | --- | --- | --- |
| Rank |   Group/Artist | Single Title | Released | Sold |
| 1 | NMB48 | Kamonegikkusu | Oct 2nd | 374,644 |
| 2 | E-Girls | Gomennasai no Kissing You | Oct 2nd | 73,332 |
| 3 | Jin Akanishi  | Ainaru Ho e | Oct 2nd | 42,263 |
| 4 | Berryz Kobo | Motto Zutto Issho ni Itakatta / ROCK Erotic | Oct 2nd | 36,950 |
| 5 | Gen Hoshino | Jigoku de Naze Warui | Oct 2nd | 25,355 |
| 6 | flumpool | Tsuyoku Hakanaku / Belief Haru wo Matsu Kimi He | Oct 2nd | 25,208 |
| 7 | AFTERSCHOOL  | Heaven | Oct 2nd | 18,596 |
| 8 | DEMPA GUMI. inc | W.W.D II | Oct 2nd | 18,227 |
| 9 | Feromen | Immoral Wedding | Oct 2nd | 13,290 |
| 10 | Kalafina | Hallelujah | Oct 2nd | 11,780 |
---
Albums for September 30th – October 6th 2013
| | | | | |
| --- | --- | --- | --- | --- |
| Rank |   Group/Artist | Album Title | Released | Sold |
| 1 | Perfume  | LEVEL 3 | Oct 2nd | 165,748 |
| 2 | Superfly | BEST | Sept 25th | 70,267 |
| 3 | SCANDAL | STANDARD | Oct 2nd | 43,069 |
| 4 | Kana Nishino | Love Collection ~ mint ~ | Sept 4th | 10,939 |
| 5 | Various Artists | Amachan Uta no Album | Aug 28th | 10,120 |
| 6 | Kana Nishino | Love Collection ~ pink ~ | Sept 4th | 9,898 |
| 7 | Various Artists | Idolmaster Cinderella Master Passion Jewelries 001 | Oct 2nd | 8,962 |
| 8 | DJ wa | J-Anison Divine Comedy Festival | Oct 2nd | 7,884 |
| 9 | Various Artists | DJ Kaori's Party Mix 5 | Sept 25th | 7,717 |
| 10 | Tatsuya Kato | Free! anime original sound track | Oct 2nd | 7,661 |
Previous Oricon Charts
Source: Oricon