September 17, 2013
-
toyNN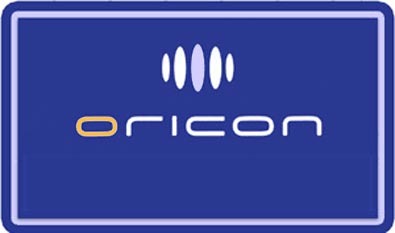 On top of the singles charts this week is Kinki Kids member Tsuyoshi Domoto with solo single "Mabataki" selling over 95,000 copies. The song is featured as the main theme song for TV series "Tenma-San ga Yuku" in which he also has a staring roll. In the 2nd spot is Hello! Project idol group Juice=Juice with their 3rd single "Romance no Tochuu / Watashi ga lu mai ni Dakishimenakyane / Samidare Bijo ga Samidareru".
Out of the top 10 in the #15 spot is popular Korean singer IU with her 3rd Japanese single "Monday Afternoon".
Topping the album charts is long time rock band Spitz with album "Chiisana Ikimono" selling over 76,000 copies. In #2 is Yamashita Tomohisa (Yamapi) with his 3rd solo album "A NUDE".  Slipping two spots into #3 & #4 are last weeks toppers of a pair of greatest hits releases from Kana Nishino. Her "Love Collection ~ mint ~" and "Love Collection ~ pink ~" both added another 50,000 copies.
Read on for the complete top 10 singles and album charts follow.
Singles for September 9th – 15th
| | | | | |
| --- | --- | --- | --- | --- |
| Rank |   Group/Artist | Single Title | Released | Sold |
| 1 | Tsuyoshi Domoto  | Mabataki | Sept 11th | 95,472 |
| 2 | Juice=Juice | Romance no Tochuu…. | Sept 11th | 37,213 |
| 3 | EXILE | EXILE PRIDE ~ Konna Sekai wo Aisuru Tame ~ | August 28th | 29,756 |
| 4 | Porno Graffitti | Seishun Hanamichi | Sept 11th | 26,853 |
| 5 | The Possible | Otome! Be Ambitious! | Sept 11th | 15,191 |
| 6 | Baby Raids | Koyomi no Uede wa December | Sept 11th | 13,899 |
| 7 | AKB48 | Koisuru Fortune Cookie | August 21st | 13,271 |
| 8 | Tamio Okuda | Kaze wa Nishi Kara | Sept 11th | 11,970 |
| 9 | HKT48 | Melon Juice | Sept 4th | 11,032 |
| 10 | CV: Ai Kayano | Symphogear G Character single #7 | Sept 11th | 10,861 |
---
Albums for September 9th – 15th
| | | | | |
| --- | --- | --- | --- | --- |
| Rank |   Group/Artist | Album Title | Released | Sold |
| 1 | Spitz | Chiisana Ikimono | Sept 11th | 76,643 |
| 2 | Yamashita Tomohisa | A NUDE | Sept 11th | 63,486 |
| 3 | Kana Nishino | Love Collection ~ mint ~  | Sept 4th | 51,841 |
| 4 | Kana Nishino | Love Collection ~ pink ~  | Sept 4th | 49,859 |
| 5 | Ayaka | Yuon Club ~ 1st grade ~ | Sept 4th | 17,661 |
| 6 | Sonar Pocket | Sonapokeizumu SUPER BEST | Sept 4th | 13,480 |
| 7 | Various Artists | Amachan Uta no Album | August 28th | 13,288 |
| 8 | Kishidan | Kishidan Nyumon | Sept 11th | 11,165 |
| 9 | Asian Kung-Fu Generation | The Recording at NHK CR-509 Studio | Sept 11th | 10,506 |
| 10 | Straightener | Resplendent | Sept 11th | 8,875 |
Previous Oricon Charts
Source: Oricon