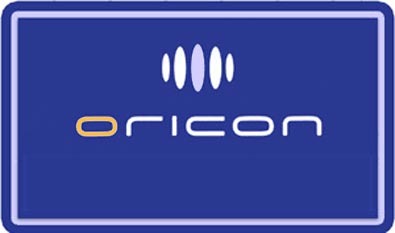 (Oricon delayed charts until Jan 7th due to New Years)
Toping the single charts is longtime boy group V6 with their 41st single "ROCK YOUR SOUL" their 25th #1. The single has tie-ups with their TV variety program "Gacha Gacha V6" and game "Shin Hokutomuso". Landing in the #2 spot is UVERworld with single "REVERSI" which is featured as the theme song for anime movie Blue Exorcist.
Idol group Momoiro Clover Z gets two singles on the charts – in the #5 spot is a venue only release at their Saitama Super Arena Christmas Dec. 24th & 25th events "Bokura no senchuri" and in #10 is previously released "Saraba, Itoshiki Kanashimitachi yo" (Nov 21st).
On the album charts is the third album release from Sandaime J Soul Brothers – "MIRACLE" – the group's first #1 selling album.
The complete top 10 single and album charts follow.
Singles for December 24th – 30th
| | | | | |
| --- | --- | --- | --- | --- |
| Rank |   Group/Artist | Single Title | Released | Sold |
| 1 | V6 | ROCK YOUR SOUL | Dec 26th | 55,155 |
| 2 | UVERworld | REVERSI | Dec 26th | 40,608 |
| 3 | Tomomi Kasai | Masaka | Dec 26th | 32,582 |
| 4 | NMB48  | Kenji Kitagawa | Nov 7th | 30,683 |
| 5 | Momoiro Clover Z | Special venue single – Saitama Super Arena "Bokura no senchuri" | Dec 24th | 21,509 |
| 6 | Nogizaka46 | Seifuku no Mannequin | Dec 19th | 20,549 |
| 7 | Koda Kumi | Koishikute  | Dec 26th | 18,540 |
| 8 | AKB48 | Eien Pressure | Dec 5th | 14,547 |
| 9 | Erena Ono | Say!! Ippai | Dec 26th | 6,017 |
| 10 | Momoiro Clover Z | Saraba, Itoshiki Kanashimitachi yo | Nov 21st | 5,496 |
---
Albums for December 24th – 30th
| | | | | |
| --- | --- | --- | --- | --- |
| Rank |   Group/Artist | Album Title | Released | Sold |
| 1 | J Soul Brothers | MIRACLE | Jan 1st 2013 | 137,818 |
| 2 | FUNKY MONKEY BABYS | Funky Monkey Babys 5 | Dec 26th | 82,655 |
| 3 | Exile | Best Hits Love side/Soul side | Dec 5th | 46,950 |
| 4 | Ikimonogakari | Balladon | Dec 19th | 43,959 |
| 5 | Yumi Matsutoya | 40 Shunen Kinen Best Album | Nov 21st | 27,656 |
| 6 | Mr. Children | [(an imitation) blood orange] | Nov 28th | 25,810 |
| 7 | Len & Camus (Tomoaki Maeno, Junichi Suwabe) | Baby My strawberry! Uta no Prince-sama | Dec 26th | 15,920 |
| 8 | YUI | Green Garden Pop | Dec 5th | 14,981 |
| 9 | YUI | Orange Garden Pop | Dec 5th | 14,619 |
| 10 | Various Artists | DJ KAORI'S Party Mix IV | Dec 19th | 13,878 |
Source: Oricon