February 13, 2013
-
Latest Crunchyroll Anime Videos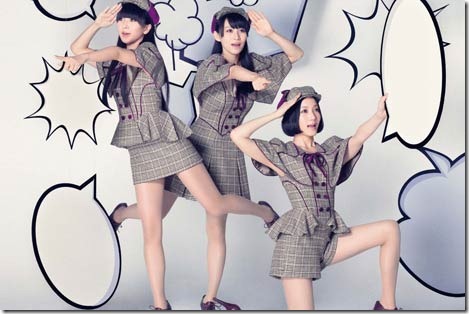 Perfume has updated the release details for their new single "Mirai no Museum" – cover jackets and preview music video are revealed. The single has tie-in as the theme song for new anime movie Doraemon Nobita no Himitsu Dogu Museum (Doraemon Nobita's Secret Gadget Museum). Single "Mirai no Museum" is Perfume's first of 2013 and 22nd overall. Its scheduled to hit stores February 27th 2013 – updated release details and preview music video(s) follow.
The Doraemon Official website announced that the new song "Mirai no Museum" would be broadcast starting January 11th and for a limited time as the ending theme for the anime's TV series. To also help promote the single a special Mirai no Museum Comic Generator website will be up for a limited time that uses comic-strip like frames similar to the ones used in the music video so fans can piece together their own short music video (link at bottom).
Doraemon is a long running manga and anime TV series created by Fujiko Fujio about a robotic cat (Doraemon) who travelsback in time to assist a young boy Nobita. The manga ran from 1969 – 1996 and has had three anime TV series adaptions with the second one running 1787 episodes from 1979 – 2005. The third adaption with updated character designs and new voice cast began 2005 and continues.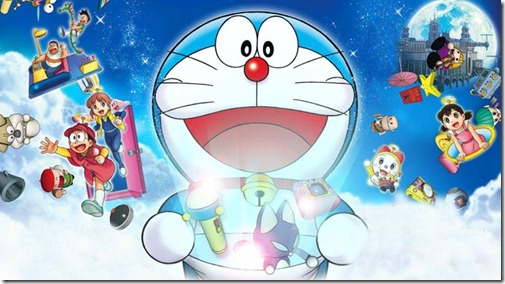 The new movie Doraemon Nobita's Secret Gadget Museum is the franchise's 52nd and set to hit theaters in Japan on March 9th 2013.
Perfume's new single "Mirai no Museum" is available on two editions,
– Limited with DVD that includes music video for title track.
– Regular CD-only.
First Press version on both editions adds a cover jacket sticker(s) bonus (below).

Enjoy the preview and teaser music videos for "Mirai no Museum" and the current trailer for the new Doraemon movie below the release details…
Perfume – "Mirai no Museum" – release date February 27th 2013
Limited [CD+DVD] (¥1500)


Regular [CD] (¥1000)


[CD]
1. Mirai no Museum
2. Daijobanai
3. Mirai no Museum (off vocal)
4. Daijobanai (off vocal)
[DVD]
1. Mirai no Museum (music video)
[CD]
1. Mirai no Museum
2. Daijobanai
3. Mirai no Museum (off vocal)
4. Daijobanai (off vocal)
Doraemon Nobita no Himitsu Dogu Museum
Mirai no Museum comic generator