December 20, 2013
-
toyNN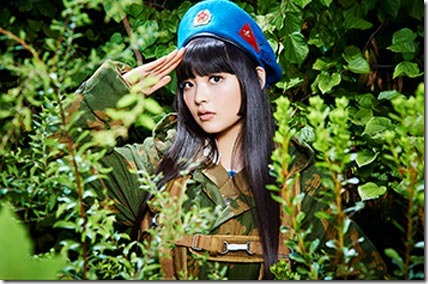 Uesaka Sumire (上坂すみれ) recently announced her 3rd single Parallax View with tie-up as the ending theme for upcoming anime Hozuki no Reitetsu (鬼灯の冷徹). Uesaka Sumire is also voicing supporting character Peach Maki in the dark comedy anime. Single Parallax View comes on three editions scheduled for release on March 5th 2014 – read on for more details and preview trailer for anime Hozuki no Reitetsu…
Voice actress and singer Uesaka Sumire (21) started as a voice actress in 2011 and voiced the lead roll in anime Muromi-san (2013) plus she provided the opening theme song with her debut single Nanatsu no Umi Yori Kimi no Umi (2013.04.24). She is also known for her love of Russian culture from an early age. Her songs and music video are influenced by this and has made her popular with Russian fans.
Uesaka Sumire is getting ready to release her first album Kakumei Teki Broadway Shugisha Doumei (革命的ブロードウェイ主義者同盟). The album includes her two previously released singles and more with 14 total tracks. Album Kakumei Teki Broadway Shugisha Doumei hits stores January 8th 2014 – more details.
Anime Hozuki no Reitetsu is adapted from manga by Natsumi Eguchi and follows the story of Hozuki, the aide to Hell King Enma. Hozuki attempts to resolve the various problems and conficts in Hell. Calm though sadistic Hozuki still finds time for his hobbies including raising Goldfish flowers.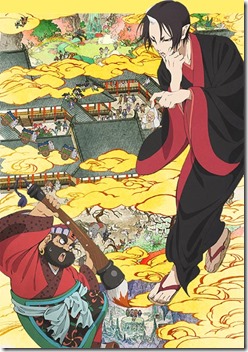 WIT Studio (Attack on Titan) produces the dark supernatural anime that features veteran voice actors Hiroki Yasumoto as Hozuki, Eri Kitamura as Oko, Takashi Nagasako as King Enma, and not so veteran Uesaka Sumire as Peach Maki. Anime Hozuki no Reitetsu begins airing in Japan on January 9th 2014 on MBS-TV, TBS-TV, and more channels.
The anime's opening theme Jigoku no Sata mo Kimi is sung by the voice cast.
Uesaka Sumire's 3rd single Parallax View comes on three editions (details subject to change),
– Limited with DVD planned to include music video for title track.
– Limited Pressing anime themed with bonus CD track and illustrated jacket cover.
– Regular CD-only with bonus coupling track.
Full track list, jacket covers, and more bonus details will be announced, come back to Comtrya Sugoi for updates. Watch the trailer preview video for anime Hozuki no Reitetsu below the release details.
Uesaka Sumire – Parallax View – release date March 5th 2014
Limited [CD+DVD] (¥1700)

Limited Pressing Anime [CD] (¥1500)

[CD]
1. Parallax View
2. undecided
3. Parallax View (off vocal)
[DVD]
1. Parallax View (music video)
[CD]
1. Parallax View
2. undecided
3. Parallax View (TV-size)
4. Parallax View (off vocal)
Regular [CD] (¥1200)

 
[CD]
1. Parallax View
2. undecided
3. undecided
4. Parallax View (off vocal)
 
Uesaka Sumire official website (StarChild)