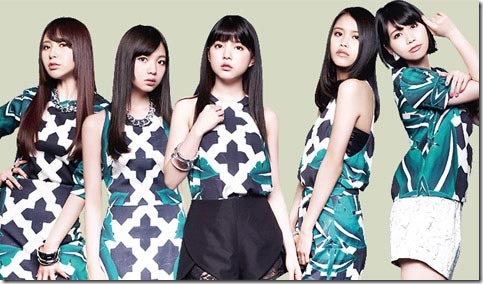 9nine has announced new album MAGI9 PLAYLAND planned to include singles Evolution No.9, Re:, and With You / With Me plus more. Their 3rd album comes on three editions. Album MAGI9 PLAYLAND is scheduled for release on June 18th 2014 – read on for more details…
Performance unit 9nine released their 2nd album CUE on March 13th 2013 and have since released three singles each planned to be included on the new album. Their 10th single Evolution No.9 (2013.06.12) with tie-up as the theme song for drama Tank Top Fighters that featured member Kawashima Umika. They followed that up with 11th single "Re:" (2013.11.20) featured as the opening theme for Fuji TV drama Legal High season two.
Most recently 9nine released 12th single With You / With Me (2014.03.12) with tie-up as ED2 for anime Magi – The Kingdom of Magic. Fans showed great support pushing the single to #4 on the weekly Oricon charts.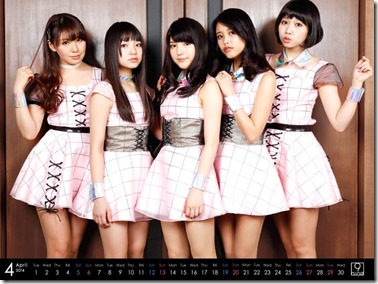 9nine's 3rd album MAGI9 PLAYLAND comes on 3 editions (details subject to change). Limited B comes with photobook (no details yet). Most stores have purchase bonus poster while supplies last and picture varies by store.
Track list, jacket covers, and more will be announced, follow Comtrya Sugoi for updates.
9nine – MAGI9 PLAYLAND – release date June 18th 2014
Limited A [CD+DVD] (¥3426)


Limited B [CD+Photo book] (¥3056)


[CD]
1. Evolution No.9
2. Re:
3. With You / With Me
4. – ? undecided
[DVD]
1. undecided
[CD]
1. Evolution No.9
2. Re:
3. With You / With Me
4. – ? undecided
Regular [CD] (¥2778)


 
[CD]
1. Evolution No.9
2. Re:
3. With You / With Me
4. – ? undecided