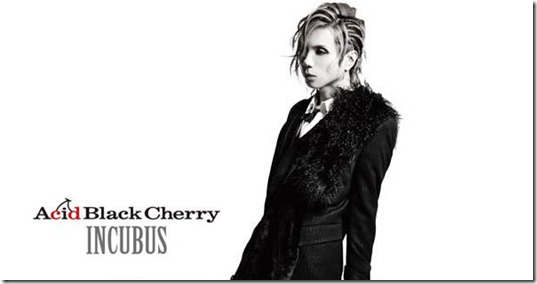 Acid Black Cherry (yasu) revealed the final details for new single INCUBUS – full track list, jacket covers, and bonus details unveiled. Their 19th single comes on three editions with the Limited's DVD adding bonus live performance from August 2014 a-nation stadium fes. at Ajinomoto Stadium. Single INCUBUS hits stores October 22nd 2014 – all the details follow.
Previously Acid Black Cherry released 18th single Kimi ga Inai, Anohi Kara… (君がいない、あの日から…) on March 11th 2014. The single was tied to the 3rd season of their Project Shangri-la and also honors the anniversary of the Great East Japan Earthquake. 
The yasu lead group's Project Shangri-la included 3 single releases, 5 photo books, and over 60 live events and local appearances across Japan. Season 1 started in Tohoku August 13th 2013 at Fukushima Cultural Center. Season 5 included events in Shikoku and Okinawa areas finishing up April 26th 2014 at Okinawa Convention Theater. A Final Season with 3 performances at major venues – Yoyogi National Stadium 1st Gymnasium June 13th & 15th 2014, and Miyagi Heim Super Arena June 22nd 2014.
Single INCUBUS comes on three editions. Limited includes DVD with music video, making-of footage, and bonus 4 live event songs. The Limited and Regular First Press add additional bonus at selected stores (b2-sized ad poster, clear file, or other – check your store). The Regular First Press also includes bonus 12-page photo booklet. The Limited Low-priced edition adds trading card (1 of 4).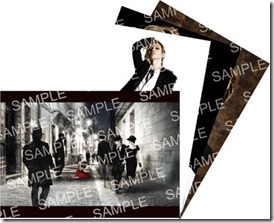 Acid Black Cherry – INCUBUS – release date October 22nd 2014
Limited [CD+DVD] (¥1600)


Regular [CD] (¥1000)


[CD]
1. INCUBUS
2. Cloudy Heart (LAST GIGS ver)
[DVD]
1. INCUBUS (music video)
2. making-of music video documentary
3. 2014 a-nation stadium fes. 2014.08.29 Live at Ajinomoto Stadium
– Kimi ga inai, anohi kara…   
– Kuroneko ~ Adult Black Cat ~ 
– Pistol
– SPELL MAGIC
[CD]
1. INCUBUS
2. Cloudy Heart (LAST GIGS ver)
Limited Low-priced [CD] (¥369)


[CD]
1. INCUBUS
Acid Black Cherry Official site (avex)