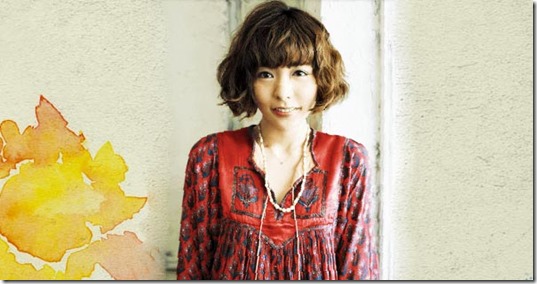 Aki Toyosaki (豊崎愛生) announced a new single (untitled) – its her 12th single and 3rd of 2014. The single is planned for two editions scheduled for release on November 12th 2014 – read on for more early details…
Most recently Aki Toyosaki (27) released 11th single Kanae Tamae (叶えたまえ) on July 9th 2014 (more details). The title song is a collaboration with Sato Taiji and rock band Theatre Brook. Simultaneously she released a live DVD/Blu-ray capturing her Aki Toyosaki 2nd concert tour 2013 "Letter with Love". updated. Her 11th single Kanae Tamae and live DVD/Blu-ray.
Popular voice actress Aki Toyosaki voices supporting character Yanasegawa Yaeko in the upcoming Fall 2014 anime TerraFormars.
In addition to voice acting and solo releases Aki Toyosaki is part of popular unit Sphere with other voice actors Minako Kotobuki, Haruka Tomatsu, and Ayahi Takagaki. They released 4th album 4 colors for you on June 25th 2014 and are in the middle of Sphere's Eternal Live Tour 2014.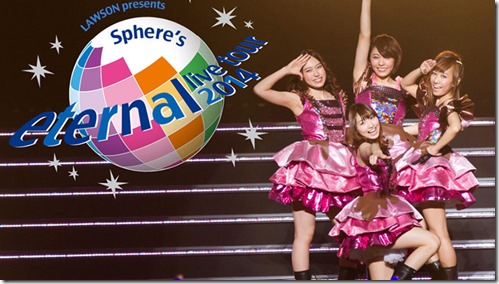 The tour hits 10 venues with 12 performances that started July 13th 2014 at Saitama City Cultural Hall and most recently at City Cultural Center Utsunomiya on September 13th 2014. More tour details at special site (link below).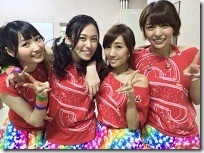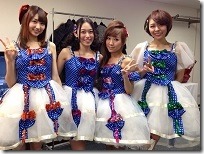 Plus Sphere recently announced their first Best Album planned for release in 2015. Fans can vote now for their favorite songs to be included on the album at special site. Voting tickets included with their 4th album, fan club, and other methods are required. More details at special site (link below).
Aki Toyosaki's 12th single (untitled) comes on two editions (details subject to change). Full track list, jacket covers, and more information coming!
Watch a preview music video for her 11th single Kane Tamae after the release details.
Aki Toyosaki – 12th single (Portrait) – release date November 12th 2014
Limited [CD+DVD] (¥1713)


Regular [CD] (¥1241)


[CD]
1. title song
2. undecided
3. undecided
4. undecided
[DVD]
1. title song (music video)
[CD]
1. title song
2. undecided
3. undecided
4. undecided
Sphere Official website (Planet Sphere)