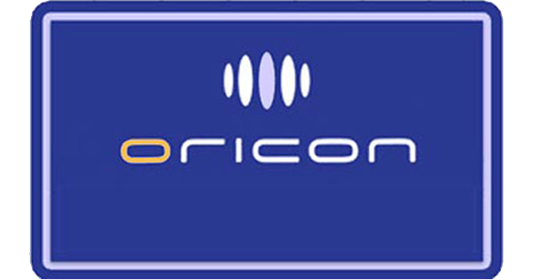 Johnny's WEST tops the singles chart with Gyakuten Winner (逆転Winner) selling over 115,000 copies. The unit's 5th single has tie-up as opening theme for anime Ace Attorney.
HoneyWorks meets Sphere collaboration single Ippun Ichibyo Kimi to Boku no lands at #9 with tie-up as ending theme for anime movie Zutto Mae Kara Suki Deshita: Kokuhaku Jikko Iinkai based on HoneyWorks projects.
Oda Kazumasa (小田和正) tops the album chart with all-time greatest hits album Ano Hi Ano Toki (あの日あの時) selling over 130,000 copies. LiSA lands at #4 with mini-album LUCKY Hi FiVE! part of her 5th anniversary celebration. Nagi Yanagi climbs to #7 with 3rd original album Follow My Tracks.
Read on for the complete top 10 singles and albums charts.
Singles for April 18th – 24th 2016
Rank
  Group/Artist
Single Title
Released
Sold
1
Johnny's WEST
Gyakuten Winner
April 20th
115,245
2
C-ute
Naze Hita wa Arasoundaro?
Summer Wind
Jinsei wa STEP!
April 20th
59,522
3
AOA
Ai wo Chodai feat. TAKANORI NISHIKAWA (T.M.Revolution)
April 20th
30,253
4
Keyakizaka46 
Silent Majority 
April 6th
15,739
5
Café Parade
THE IDOLM@STER SideM ST@RTING LINE 10
April 20th
13,224
6
Dream Ami
Tri-Everything
April 20th
12,327
7
[Alexandros]
NEW WALL / I want u to love me
April 20th
11,536
8
Shinsoku Ichi Tamashi
THE IDOLM@STER SideM ST@RTING LINE 09
April 20th
11,232
9
HoneyWorks meets Sphere
 Ippun Ichibyo Kimi to Boku no 
April 20th
9,739
10
Batten Showjo Tai
Osshoi! Minshai Ban
April 20th
9,118
11
Itano Tomomi
HIDE & SEEK
April 20th
9,019
---
Albums for April 18th – 24th 2016
Rank
  Group/Artist
Album Title
Released
Sold
1
Oda Kazumasa
Ano Hi Ano Toki
April 20th
130,625
2
Shiritsu Ebisu Chugaku
Anarchy
April 20th
42,186
3

Osomatu & Choromatsu
(cv. Takahiro Sakurai & Hiroshi Kamiya)

Mr. Osomatsu CD Series
Osomatsu & Choromatsu "TV Producer"

April 20th
26,974
4
LiSA
LUCKY Hi FiVE!
April 20th
19,834
5
Kyosuke Himuro
L'EPILOGUE
April 13th
19,735
6
J Soul Brothers
THE JSB LEGACY
March 30th
17,111
7
Nagi Yanagi
Follow My Tracks
April 20th
10,105
8
Perfume 
COSMIC EXPLORER 
April 6th
10,059
9
EGO-WRAPPIN'
Route 20 Hit the Road
April 20th
9,628
10
BABYMETAL
METAL RESISTANCE
April 1st
11,898
Previous Oricon Charts
Source: Oricon