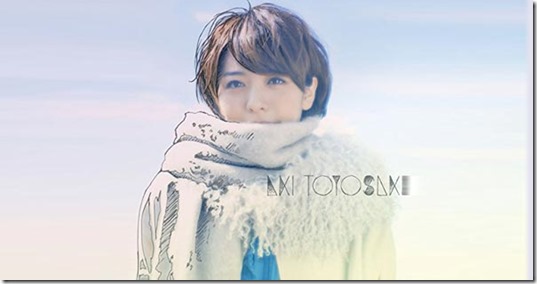 Aki Toyosaki (豊崎愛生) is getting ready to release single Portrait (ポートレイト) and revealed the jacket covers, full track list, and more. Her 12th solo single Portrait comes on two editions hitting stores November 12th 2014 – updated details follow.
Voice actor and singer Aki Toyosaki (27) released 11th single Kanae Tamae (叶えたまえ) on July 9th 2014 (more details). The title song is a collaboration with Sato Taiji and rock band Theatre Brook. Simultaneously she released a live DVD/Blu-ray capturing her Aki Toyosaki 2nd concert tour 2013 "Letter with Love". updated. Her 11th single Kanae Tamae and live DVD/Blu-ray.
In addition to voice acting and solo releases Aki Toyosaki is part of popular unit Sphere with other voice actors Minako Kotobuki, Haruka Tomatsu, and Ayahi Takagaki. They released 4th album 4 colors for you on June 25th 2014 and are in the middle of Sphere's Eternal Live Tour 2014.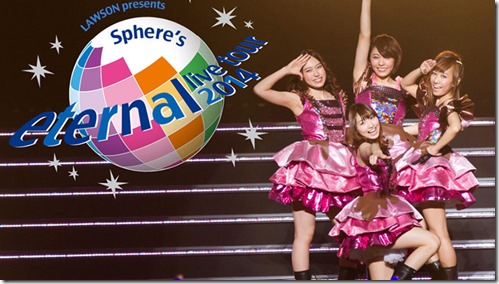 The tour recently performed in Aki Toyosaki's home city of Tokushima on October 19th 2014. They have a pair of tour final performances upcoming on November 15th & 16th 2014 at Makuhari Messe. More tour details at special site (link below).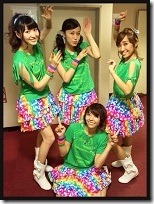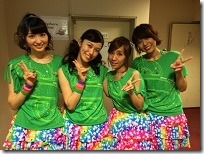 Sphere also recently announced a Best Album planned for release in early 2015. Fans can vote until November 16th 2014 for their favorite songs at special site with top voted songs included on the release. More details at special site (link below).
Single Portrait comes on two editions. Regular First Press version includes deluxe packaging and application card (TBA). Selected stores offer bonus photo, varies by store and while supplies last (animate, Gamers, Tower Records, and more).
Aki Tokosaki commented on your blog – " The jacket cover photo shoot on location at the base of Mt. Fuji while blessed with a clear winter sky – the feeling was very very good."
Aki Toyosaki – Portrait – release date November 12th 2014
Limited [CD+DVD] (¥1713)


Regular [CD] (¥1241)


[CD]
1. Portrait
2. Shamrock
3. Portrait (off vocal) 
[DVD]
1. Portrait (music video)
2. CM spots (15sec, 30sec)
[CD]
1. Portrait
2. Shamrock
3. Portrait (off vocal) 
Sphere Official website (Planet Sphere)