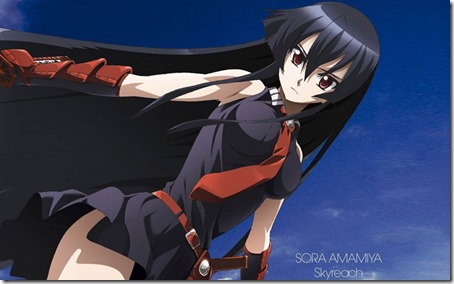 Amamiya Sora (雨宮天) updated the details for her debut single Skyreach – jacket covers, full track list, and preview music video revealed. The single has tie-up as the opening theme for anime Akame ga Kill! plus Amemiya voices lead character Akame in the dark fantasy anime. Single Skyreach comes on three editions hitting stores August 13th 2014 – updated details and PV follow.
New voice actor and singer Amamiya Sora (20) passed the 2011 2nd Music Rain Super Seiyuu Audition and has since appeared in anime Log Horizon (Liliana), Idol M@ster Million Live! (Kitazawa Shiho), and Majestic Prince (Rona). Spring 2014 season she voiced lead character Fujimiya Kaori in One Week Friends and in character voice she provides the ending theme Kanade.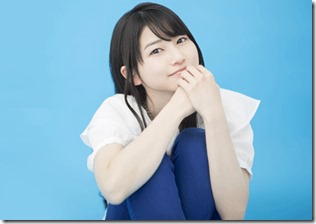 Amamiya Sora's expanding career has her voicing several lead and key characters this Summer 2014 anime season – Asseylum Vers Allusia (Aldnoah.ZERO), Kirishima Touka (Tokyo Ghoul), and Akame (Akame ga Kill!).
Anime Akame ga Kill! is adapted from manga written by Takahiro and illustrated by Tashiro Tetsuya with production by studio White Fox. The dark fantasy follows Tatsumi, a young boy, who leaves his village and travels to the capital to raise money for his home. Naive to the corrupt world he is soon robbed of his money but feels fortunate when taken in by a seamingly noble girl Aria. Tatsumi learns the truth of Aria when trying to protect her from a powerful assassin Akame, part of a group called Night Raid. The group invites Tatsumi to join them with the warning that while they assassinate corrupt and evil people they are murderers.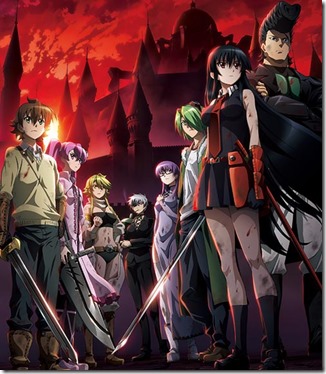 The anime is planned for 24 episodes and features Amamiya Sora as Akame and Saitou Soma (Zankyo no Terror) as Tatusumi plus Tamura Yukari (Mein) and Asakawa Yuu (Leone). It started airing on Tokyo MX in Japan July 6th 2014 and provider Crunchyroll simulcasts. Check our Crunchyroll updates page or hit the link for Akame ga Kill! for episodes and related stories.
Sawai Miku (沢井美空) provides the ending theme with 6th single Konna Sekai, Shiritaku Nakatta.
Single release events are planned with participation ticket distributed via target stores. Events feature a talk & mini-live plus postcard provided to attendees,
– August 13th 2014 7:30pm Tower Records (Shinjuku, Shibuya, Akihabara)
– August 15th 2014 6:30pm Gamers (Shinjuku, Ikebukuro, Akihabara)
– August 23rd 2014 5:30pm Toranoana
– August 31st 2014 12:30pm Animate (Akihabara, Ikebukuro)
– August 31st 2014 3:30pm Sofmap (Akihabara)
Single Skyreach comes on three editions. Limited Pressing anime themed has illustrated jacket cover and available through October 2014.
Preview music video and trailer for anime Akame ga Kill! after release details.
Amamiya Sora – Skyreach – release date August 13th 2014
Limited [CD+DVD] (¥1713)


Limited Pressing [CD] (¥1241)


[CD]
1. Skyreach
2. Yumesora
3. Skyreach (off vocal)
[DVD]
1. Skyreach (music video)
2. TVCM spots (15sec, 30sec)
[CD]
1. Skyreach
2. Yumesora
3. Skyreach (off vocal)
Regular [CD] (¥1241)


[CD]
1. Skyreach
2. Yumesora
3. Skyreach (off vocal)