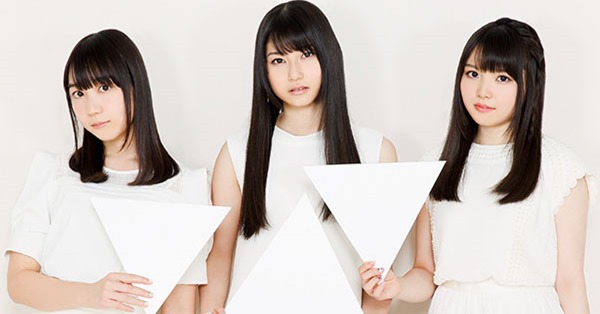 Unit TrySail revealed more details for new single High Free Spirits with tie-up as opening theme for upcoming anime Hai-Furi (はいふり, High-Free). Plus unit members voice lead characters – Amamiya Sora as China Moeka and Natsukawa Shiina as Misaki Akeno – in the anime. Their 4th single High Free Spirits comes on three editions scheduled to hit stores May 11th 2016.
~ PV and jacket covers revealed ~
Voice actor unit TrySail consists of Natsukawa Shiina (19), Amamiya Sora (22), and Asakura Momo (21). Most recently they released 3rd single whiz (2016.02.10) with tie-up as ending theme for mobile app anime Koyomimonogatari (暦物語, Calendar Story).
TrySail also just announced their 1st album Sail Canvas planned to include their first three singles plus new songs. The album releases May 25th 2016 (more details coming!).
Anime Hai-Furi (はいふり) is an original story by Suzuki Takaai (Strike Witches) with character designs by Atto (Non Non Biyori). In a world where many countries have sunk into the sea a local group, Blue Mermaids work to protect the remaining coastal cities. Friends Misaki Akeno and China Moeka want to fulfill their dream of joining the Blue Mermaids and have enrolled in the Yokosuka Marine High School.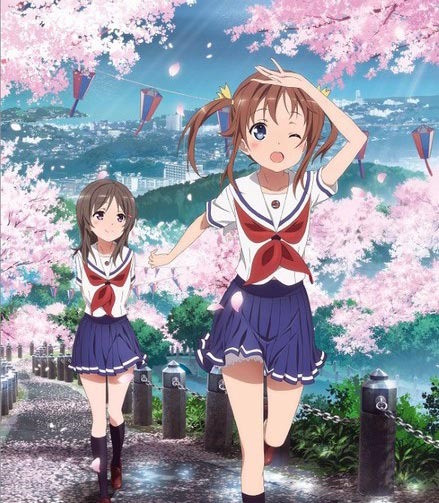 The anime airs starting April 9th 2016 on Tokyo MX in Japan. Aniplex USA has announced streaming rights but provider(s) not yet named. (*Update Crunchyroll streams to most regions – check our Crunchyroll updates page for all the latest anime episodes)
Luna Haruna (春奈るな) provides the anime's ending theme with 8th single Ripple Effect.
Single High Free Spirits comes on three editions (details subject to change). Limited Pressing anime themed edition includes extra coupling track. Jacket covers and more details coming.
Anime streaming announcement/preview and TVCM spot after the release details.
TrySail – High Free Spirits – release date May 11th 2016
Limited [CD+DVD] (¥1700)


Limited Pressing [CD+DVD] (¥1600)


[CD]
1. High Free Spirits
2. Bokura no Symphony
3. High Free Spirits (off vocal)
4. Bokura no Symphony (off vocal)

[DVD]
1. High Free Spirits (music video)

[CD]
1. High Free Spirits
2. Bokura no Symphony
3. High Free Spirits (TV-size)
4. High Free Spirits (off vocal)
5. Bokura no Symphony (off vocal)

[DVD]
1. anime OP animation (textless)

Regular [CD] (¥1200)


 
[CD]
1. High Free Spirits
2. Bokura no Symphony
3. High Free Spirits (off vocal)
4. Bokura no Symphony (off vocal)