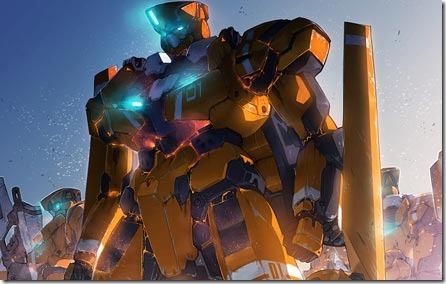 Anime Aldnoah.ZERO is getting ready to start airing and revealed a longer preview featuring opening theme heavenly blue by Kalafina. The ending theme A/Z, provided by music director Sawano Hiroyuki with vocalist mizuki, previously was revealed in CM spot. Anime Aldnoah.ZERO begins airing in Japan July 5th 2014 and outside of Japan it will be available at provider Crunchyroll – read on for more details and previews….
~ heavenly blue more details revealed ~
Original anime Aldnoah.ZERO is set in an alternate earth history when 1972 a hypergate was discovered on the moon and humanity began colonizing Mars. Tensions between Mars and Earth grew and during a 1999 war the hypergate was destroyed devastating the moon. Its 2014 and high school students on both sides are drawn into the conflict.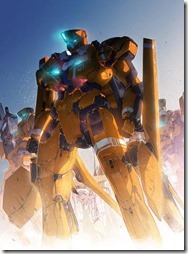 The anime re-unites director Aoki Ei (Garden of Sinners) and writer Takayama Katsuhiko (Puella Magi Madoka Magica) who collaborated on anime Fate/Zero. The young and talented cast includes Ono Kensho (Ace of the Diamond), Hanae Natsuki (World Conquest Zvezda Plot), and Amamiya Sora (Akame ga KILL!).
Anime Aldnoah.ZERO begins airing July 5th 2014 in Japan on Tokyo MX and simulcast at Crunchyroll – check our Crunchyroll updates page for all the newest episodes or hit the link for Aldnoah.ZERO for episodes and related stories..
The opening theme is provided by Kalafina with their 15th single heavenly blue. The single comes on one Limited Pressing edition with anime themed jacket cover scheduled for release on August 6th 2014. Release details below.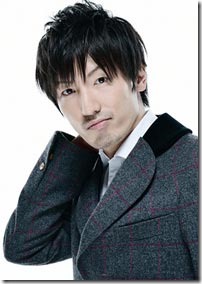 The anime's music director Sawano Hiroyuki as SawanoHiroyuki[nZk] composes and performs the ending theme A/Z with guest vocalist mizuki. Talented composer /sound creator Sawano Hiroyuki has provided the music for anime Attack on Titan, Kill La Kill, and Mobile Suit Gundam UC Unicorn. No official release has been announced for the ending theme.
New preview videos for anime Aldnoah.ZERO featuring the OP / ED follow below.
Kalafina – heavenly blue – release date August 6th 2014
Limited Pressing [CD] (¥1111)


 
[CD]
1. heavenly blue
2. undecided
3. heavenly blue (off vocal)
4. undecided
 
SawanoHirouyki[nZk] official site