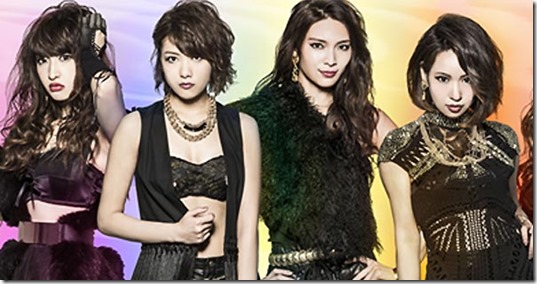 DiVA unveiled a preview music video for single DISCOVERY – the unit's last single re-unites all members including: Miyazawa Sae (SNH48/SKE48), Umeda Ayaka (NMB48), Akimoto Sayaka (graduated), Masuda Yuka (graduated). Single DISCOVERY hits stores October 8th 2014 – PV and more details follow.
DiVA also officially announced their first and final album – DIVA – that comes on three editions scheduled for release on November 5th 2014 (more details). The album includes their singles plus a new song with lyrics written by members and a new song with lyrics written by first time songwriter and recently graduated AKB48 center Oshima Yuko.
It was announced back on August 14th 2014 that DiVA would officially break-up with a final single and album releases. The original members re-unite along with the 6 dance-unit members who were added for their 3rd single all return for DiVA's final releases,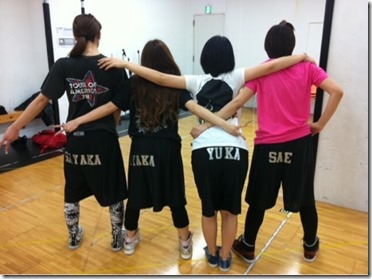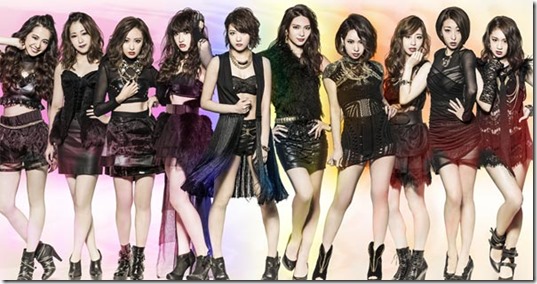 DiVA's final single DISCOVERY comes on three Limited editions plus a mu-mo exclusive Theater edition. The track lists differ on all editions. Limited First Press versions include one half special live event ticket (second half included with final album). Theater edition with handshake participation ticket only available via lottery sales at special mu-mo is soldout (link at bottom).
Handshake event is planned for November 30th 2014 1:00pm – 8:00pm (4 sessions) at Makuhari Messe. The premium live is also scheduled for November 30th 2014 at Makuhari Messe presumably after the handshake event concludes.
Preview music video with CM spot after the release details.
DiVA – DISCOVERY – release date October 8th 2014
Limited A [CD+DVD] (¥1524)


Limited B [CD+DVD] (¥1524)


[CD]
1. DISCOVERY
2. Believe in myself
3. DISCOVERY (off vocal)
4. Believe in myself (off vocal)
[DVD]
1. DISCOVERY (music video)
2. WOW WAR TONIGHT ~ Tokiniha Okoseyo Movement ~ (music video)
[CD]
1. DISCOVERY
2. Surrender
3. DISCOVERY (off vocal)
4. Surrender (off vocal)
[DVD]
1. DISCOVERY (music video)
2. making-of music video documentary
Limited C [CD+DVD] (¥1524)


Regular "mu-mo" [CD]

[CD]
1. DISCOVERY
2. WOW WAR TONIGHT ~ Tokiniha Okoseyo Movement ~
3. DISCOVERY (off vocal)
4. WOW WAR TONIGHT ~ Tokiniha Okoseyo Movement ~ (off vocal)
[DVD]
1. DISCOVERY (music video)
2. DiVA Collection
[CD]
1. DISCOVERY
2. Believe in myself
3. Surrender
4. WOW WAR TONIGHT ~ Tokiniha Okoseyo Movement ~