September 3, 2014
-
toyNN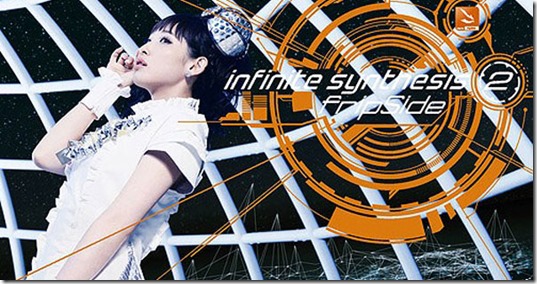 fripSide is getting ready to release album infinite synthesis 2 that includes three singles and new songs including title song infinite synthesis for 13 total tracks. The album comes on three editions hitting stores September 10th 2014 – all the details and CM spot follows.
Singles included on the new album,
– black bullet (2014.05.14) 8th single, tie-up opening theme anime Black Bullet.
– eternal reality (2013.08.21) 7th single, tie-up second opening theme anime  A Certain Scientific Railgun S (Toaru Kagaku no Railgun S).
– sister's noise (2013.04.08) 6th single, tie-up opening theme anime A Certain Scientific Railgun S.
Group fripSide re-formed in 2009 with singer Nanjo Yoshino (南條愛乃) joining producer Satoshi Yaginuma after original singer Nao left to pursue a solo career. Since then the group released 8 singles with 6 tied to anime/game A Certain Scientific Railgun.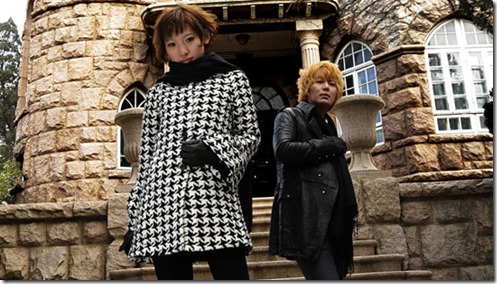 Producer Satoshi also forms one part of band ALTIMA along with Move's Mototaka "motsu" Segawa (rap lyrics, rap vocals) and Maon Kurosaki (lyrics, vocals). They released 1st album TRYANGLE on March 26th 2014 (more details).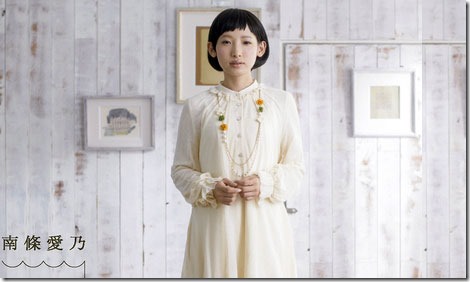 Voice actor and singer Nanjo Yoshino recently announced her 2nd solo single Anata no Aishita Sekai (あなたの愛した世界) set for release on November 5th 2014. The single has tie-up as the ending theme for upcoming anime Grisaia no Kajitsu, Le Fruit de la Grisaia (グリザイアの果実).
Album infinite synthesis 2 comes on three editions. Limited versions include deluxe packaging and sticker. Most stores add bonus silicone bracelet with Limited and Regular First Press while supplies last.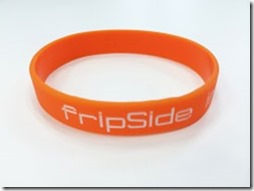 Selected stores include application (lottery) for special release events featuring a mini-live and handshake meeting. Plus a different colored silicone bracelet (similar to above) given to those who attend.
– September 27th 2014 10:00am Taiko 3rd Building, Nagoya (animate)
– September 27th 2014 2:00pm & 4:30pm Osaka Castle Hall (animate & Gamers)
– September 28th  2014 12:00pm & 2:30pm & 5:00pm Hirose Radio 5F A Hall (Gamers,Tower Records, Animate)
CM spot for new album after the release details.
fripSide – infinite synthesis 2 – release date September 10th 2014
Limited [CD+BD] (¥4000)


Limited [CD+DVD] (¥3600)


[CD]
1. sister's noise
2. infinite synthesis
3. fermata ~Akkord:fortissimo~
4. lost dimension
5. I'm believing you
6. Secret of my heart
7. eternal reality
8. black bullet
9. rain of tears
10. scorching heart
11. waiting for the moment
12. always be with you
13. true resonance
[BD]
1. infinite synthesis (music video)
2. making of music video documentary
3. CM spots
4. Special member interview
5. ANIMAX MUSIX 2013 live performance
– only my railgun
– sister's noise
– eternal reality
6. Lisuani! LIVE-4
– sister's noise
– LEVEL5 -judgelight-
– only my railgun
[CD]
1. sister's noise
2. infinite synthesis
3. fermata ~Akkord:fortissimo~
4. lost dimension
5. I'm believing you
6. Secret of my heart
7. eternal reality
8. black bullet
9. rain of tears
10. scorching heart
11. waiting for the moment
12. always be with you
13. true resonance
[DVD]
1. infinite synthesis (music video)
2. making of music video documentary
3. CM spots
4. Special member interview
5. ANIMAX MUSIX 2013 live performance
– only my railgun
– sister's noise
– eternal reality
6. Lisuani! LIVE-4
– sister's noise
– LEVEL5 -judgelight-
– only my railgun
Regular [CD] (¥3000)


[CD]
1. sister's noise
2. infinite synthesis
3. fermata ~Akkord:fortissimo~
4. lost dimension
5. I'm believing you
6. Secret of my heart
7. eternal reality
8. black bullet
9. rain of tears
10. scorching heart
11. waiting for the moment
12. always be with you
13. true resonance