September 10, 2014
-
toyNN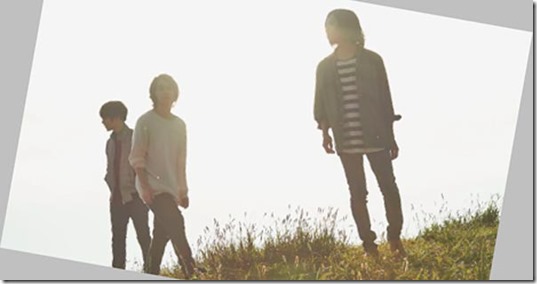 Galileo Galilei updated the details for new EP single See More Glass – jacket cover, full tracklist and music video unveiled. The release includes seven new songs with Aimer collaborating on one song. The EP See More Glass comes on two editions hitting stores October 1st 2014 – updated details and music video for Mrs. Summer follows.
Group vocalist and leader Yuuki Ozaki just released single Trigger (2014.08.27) with tie-up as opening theme for anime Terror in Resonance (Zankyo no Terror). Aimer provides the anime's ending theme with her EP single Dareka, Umi wo – the single includes track Nemuri no Mori (Kazuki Remix) with Yuuki Ozaki collaborating on vocals.
Band Galilieo Galilei last released their 3rd album ALARMS on October 9th 2013 (more details). Christopher Chu of  POP ETC produced their 3rd album and continues his collaboration with the band producing their new EP.
The band announced new tour LANDING BALLOON TOUR 2014 beginning October 4th 2014 at DRUM Be-1 Fukuoka. Planned for 9 performances that finish November 9th 2014 at Cube Garden Sapporo. More details at their official website (link below).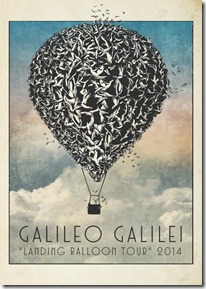 Extended play single See More Glass comes on two editions. Limited includes deluxe packaging and DVD with three live songs. Plus most stores offer bonus postcard (while supplies last) with album cover image.
Music video for Mrs. Summer after the release details
Galileo Galilei – See More Glass – release date October 1st 2014
Limited [CD+DVD] (¥1852)


Regular [CD] (¥1435)


[CD]
1. Sunny Day Happy Ending
2. Mrs. Summer
3. Banana Fish no Hamabe to Kuroi Niji with Aimer
4. Sanzoku to Wataridori no Uta
5. Play!
6. Buriki to Tin to Walnut
7. Shinainaru Kimi e Disuku
[DVD]
Live February 1st 2014 (Shibuya Public Hall)
1. Rojintoumi
2. Circle Game
3. Aoi Shiori
[CD]
1. Sunny Day Happy Ending
2. Mrs. Summer
3. Banana Fish no Hamabe to Kuroi Niji with Aimer
4. Sanzoku to Wataridori no Uta
5. Play!
6. Buriki to Tin to Walnut
7. Shinainaru Kimi e Disuku