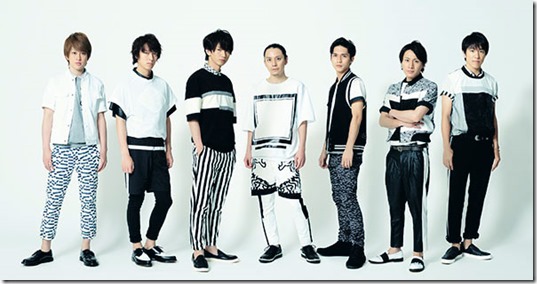 KANJANI8 (関ジャニ∞) announced new single Ittajanaika / CloveR with each title track having tie-up. Ittajanaika (言ったじゃないか) featured as theme song for TV series Gomenne Seishun! (ごめんね青春!) starring member Ryo Nishikido and CloveR featured as theme song for movie Clover starring member Tadayoshi Okura. Their 30th single, released on their own independent label INFINITY Records, comes on three editions releasing October 15th 2014 – read on for more details…
Popular vocal group KANJANI8 recently released single ER2 (as unit Ranger Eight) on August 6th 2014. The song has tie-up as the theme song for their movie Eight Ranger 2. Earlier this summer they released their 28th single Omoidama (オモイダマ )(2014.07.02) featured as the theme for the Japan High School Baseball Championship 2014 (2014ABC) and TV Asahi program covering the games Netto Koshien (熱闘甲子園).
Both singles topped the weekly Oricon charts giving the group 25 #1 singles in a row and 26 #1 singles overall.
Movie Clover is adapted for manga by Chiya Toriko and stars Takei Emi, Tadayoshi Okura, Natsuna, and Nagayama Kento. The movie premieres November 1st 2014.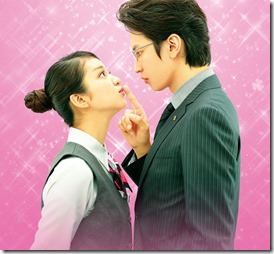 TBS TV series Gomenne Seishun! is an original high school comedy that will air starting October 2014 – more details at offical website (link below).
Single Ittajanaika / CloveR comes on three editions plus a bundled version of all three (details subject to change). Regular edition includes additional coupling tracks. Limited and First Press Regular include deluxe packaging and award application (while supplies last),
– Charm bag (Ittajanaika ver.)
– Charm bag (CloveR ver.)
– Sticker (KANJANI8)
Jacket covers and more coming!
KANJANI8 – Ittajanaika / CloveR– release date October 15th 2014
Limited A [CD+DVD] (¥1400)


Limited B [CD+DVD] (¥1400)


[CD]
1. Ittajanaika
2. CloveR
[DVD]
1. Ittajanaika (music video)
2. Ittajanaika making-of music video documentary
[CD]
1. CloveR
2. Ittajanaika
[DVD]
1. CloveR (music video)
2. CloveR making-of music video documentary
Regular [CD] (¥1143)


Bundled Set All 3 editions (¥3943)


[CD]
1. Ittajanaika
2. CloveR
3. Futatsu te to te
4. Ittajanaika (off vocal)
5. CloveR (off vocal)
6. Futatsu te to te (off vocal)
KANJANI8 Official site (Teichiku records)
KANJANI8 Official site (Johnny's net)
Gomenne Seishun! site (TBS TV)