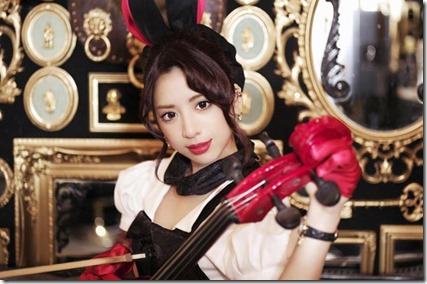 Kanon Wakeshima has revealed the details for new single killy killy Joker – full track list, jacket covers, and more unveiled. The title song is featured as the opening theme for upcoming anime selector infected WIXOSS. Her 5th single killy killy Joker comes on two editions hitting stores April 30th 2014 – more details and anime preview follow.
Singer and songwriter Kanon Wakeshima most recently released single "signal" on February 19th 2014. As with her new single she wrote and composed both songs on her 4th single with the title track featured as ED2 for anime Strike the Blood. It had been over a year since she released 3rd solo single Foul Play ni Kurari / Sakura Meikyu on November 7th 2012 (more details). The first title track has tie-up as the ending theme for anime To Love-Ru Darkness.
Anime selector Infected WIXOSS is an original anime from J.C. Staff and is based around a card game with cards that have a will of their own. Only special girls can hear the voices of the Ruligs cards and are the selectors that have card battles in a dimension others can't access. The winner of the battles are granted any wish.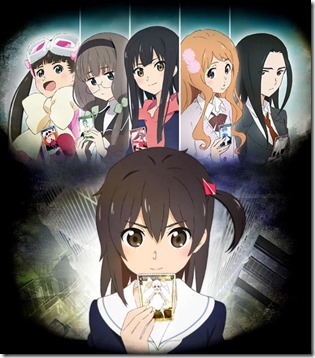 The anime begins airing in Japan on Tokyo MX and MBS TV April 4th 2014. No announcements yet if it will be available outside of Japan.
Single killy killy Joker comes on two editions (details subject to change),
– Limited with DVD containing music video for title track. Includes anime themed extra jacket cover.
– Regular CD-only.
New (somewhat intense) preview for anime selector infected WIXOSS follows below the release details.
Kanon Wakeshima – killy killy Joker – release date April 30th 2014
Limited [CD+DVD] (¥1800)


Regular [CD] (¥1200)


[CD]
1. killy killy Joker
lyrics & arrangement: Kanon Wakeshima, composition: naotyu

2. moonlight party
lyrics & compostion: Kanon Wakeshima, arrangement: sugarbeans

3. killy killy Joker (off vocal)
4. moonlight party (off vocal)
[DVD]
1. killy killy Joker (music video)

[CD]
1. killy killy Joker
2. moonlight party
3. killy killy Joker (off vocal)
4. moonlight party (off vocal)
Kanon Wakeshima Official website