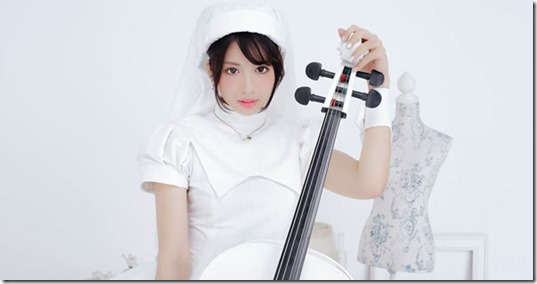 Kanon Wakeshima revealed new single world's end, girl's rondo featured as the opening theme for upcoming anime selector spread WIXOSS. It's the sequel to selector infected WIXOSS that aired this past April and Kanon Wakeshima also provided it's opening theme. Her 3rd single of 2014 world's end, girl's rondo comes on two editions releasing October 15th 2014 – more details and anime trailer video follow…
~ updated details and PV unveiled ~
Singer and songwriter Kanon Wakeshima (26) renewed activities in 2014 having released or announced for release three singles. She started 2014 with the release her 4th single signal on February 19th 2014. The title track featured as ED2 for anime Strike the Blood. Most recently released her 5th single killy killy Joker on April 30th 2014 with tie-up as the opening theme anime selector infected WIXOSS.
Besides performing the songs, talented Kanon Wakeshima wrote and composed all tracks on her three 2014 singles.
Launch events are scheduled for the new single at several locations around Japan,
– Nov. 11th 2014 7:00pm animate Ikebukuro
– Nov. 21st 2014 6:30pm animate Yokohama
– Nov. 22nd 2014 1:00pm animate Nihonbashi Osaka
– Nov. 22nd 2014 6:30pm animate Hiroshima
– Nov. 28th 2014 6:30pm Tower Records Shinjuku
Anime selector spread WIXOSS, the sequel to selector infected WIXOSS, is an original anime from J.C. Staff. The story is based around a card game with cards that have a will of their own. Only special girls can hear the voices of the LRIG cards and are the selectors that have card battles in a dimension others can't access. The winner of the battles are granted any wish. But as Ruko and her friend learn the system isn't so simple.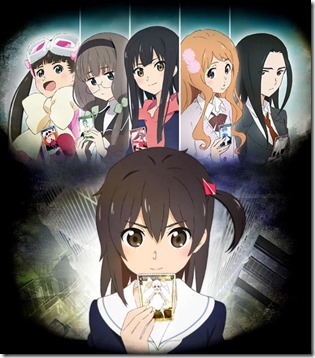 The first season aired 12 episodes starting April 2014 and season two begins in Japan on Tokyo MX and MBS TV October 2014. Outside of Japan Funimation.com licensed and streamed season one.
Single world's end, girls' rondo – comes on two editions (details subject to change). Limited edition includes WIXOSS TCG card featuring an illustrated Kanon Wakeshima. Artist photo and possible jacket cover(s) teased,
Official jacket covers, full track list, and more details coming – follow Comtrya Sugoi for updates. Watch the trailer for selector Spread WIXOSS after the release details.
Kanon Wakeshima – world's end, girls' rondo – release date October 15th 2014
Limited [CD+DVD] (¥1800)


Regular [CD] (¥1200)


[CD]
1. world's end, girl's rondo
lyrics, composer: Kanon Wakeshima, arrangement: Eguchi Ryo
 
2. untitled (WIXOSS TCG card TVCM theme song)
lyrics, composer: Kanon Wakeshima, arrangement: Chiba "Naotyu" Naoki

3. world's end, girl's rondo (off vocal)
4. untitled (off vocal)
[DVD]
1. world's end, girl's rondo (music video)
2. TVCM spot(s)

[CD]
1. world's end, girl's rondo
2. untitled
3. world's end, girl's rondo (off vocal)
4. untitled (off vocal)
Kanon Wakeshima Official website