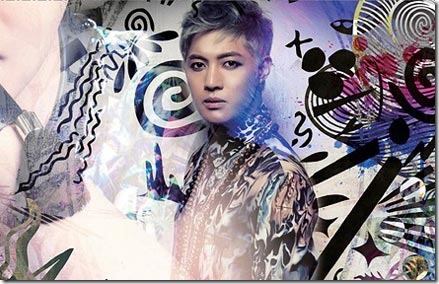 Kim Hyun Joong unveiled more details for new Japanese single HOT SUN – jacket covers, track list, and bonuses updated. The single is produced in collaboration with SKY-HI (AAA) and Stephen Lee with SKY-HI participating on coupling track TIMING. Single HOT SUN comes on six different editions hitting stores June 18th 2014 – updated details follow.
It will be over a year since popular Korean singer and actor Kim Hyun Joong released his 3rd Japanese single TONIGHT on June 5th 2013. He has since been busy with activities in Korea and shooting Korean drama Kangeki Jidai ~ Toushin no Tango (感激時代~闘神の誕生).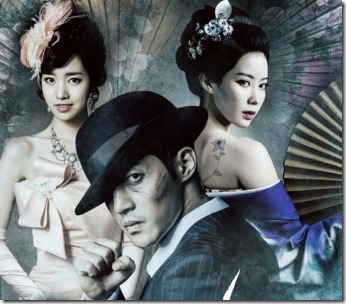 The drama will re-air in Japan starting July 1st 2014 (trailer below).
Single HOT SUN comes on 6 editions (details subject to change). Limited A, B, C, & D include 6-page booklet and slipcover case with the C and D editions having additional coupling track. The Limited E includes 8-page booklet, photo card, and slipcover case, Regular includes 4-page booklet and slipcover case.
Each edition also includes an application serial number for awards lottery tied to two different benefits with submission deadline June 22nd 2014,
1) Submit codes from all 6 editions for lottery invitation to autograph and bracelet delivery meeting. Planned to be held at 5 major cities (Sendai, Tokyo, Nagoya, Osaka, Fukuoka).
2) Submit any 3 codes and receive artist clear file and original note (copy).
DVD track list hasn't yet been revealed – follow Comtrya Sugoi for updates. Watch the Japanese trailer for Kangeki Jidai ~ Toushin no Tango below the release details.
Kim Hyun Joong – HOT SUN – release date June 18th 2014
Limited A [CD+DVD] (¥1759)


Limited B [CD+DVD] (¥1759)


[CD]
1. HOT SUN 
2. TIMING (feat. SKY-HI)
3. HOT SUN (off vocal)
4. TIMING (off vocal)
[DVD]
1. undecided type A
[CD]
1. HOT SUN 
2. TIMING (feat. SKY-HI)
3. HOT SUN (off vocal)
4. TIMING (off vocal)
[DVD]
1. undecided type B
Limited C [CD] (¥1296)


Limited D [CD] (¥1296)


[CD]
1. HOT SUN
2. TIMING (feat. SKY-HI)
3. Good-Bye
4. HOT SUN (off vocal)
5. TIMING (off vocal)
6. Good-Bye (off vocal)
[CD]
1. HOT SUN
2. TIMING (feat. SKY-HI)
3. B.I.N.G.O.
4. HOT SUN (off vocal)
5. TIMING (off vocal)
6. B.I.N.G.O. (off vocal)
Limited E [CD] (¥1296)


Regular [CD] (¥1111)


[CD]
1. HOT SUN 
2. TIMING (feat. SKY-HI)
3. HOT SUN (off vocal)
4. TIMING (off vocal)
[CD]
1. HOT SUN 
2. TIMING (feat. SKY-HI)
3. HOT SUN (off vocal)
4. TIMING (off vocal)
Kim Hyun Joong at Universal Music Japan
Kim Hyun Joong Official website (Japanese)