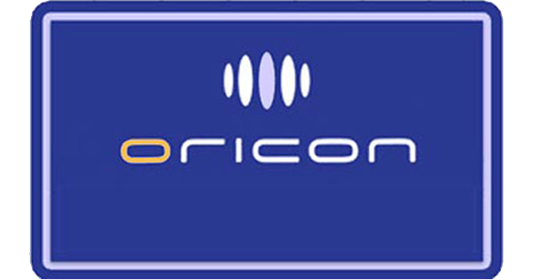 Topping the singles chart this week is B'z vocalist Inaba Koshi with solo single Hane selling over 88,000 copies. Only his 5th solo single it has tie-up as opening theme for ongoing anime Case Closed (Detective Conan).
Voice actress and former gravure idol Iida Riho (Love Live!) lands at #3 with 1st solo single KISS! KISS! KISS!.
Album chart is topped by Gesu no Kiwami Otome. (ゲスの極み乙女。) with 2nd album Ryoseibai(両成敗).
Read on for the complete top 10 singles and albums charts.
Singles for January 11th – 17th 2016
| | | | | |
| --- | --- | --- | --- | --- |
| Rank |   Group/Artist | Single Title | Released | Sold |
| 1 | Inaba Hiroshi (B'z) | Hane | Jan 13th | 88,658 |
| 2 | SKY-HI (AAA) | Iris Light | Jan 13th | 18,039 |
| 3 | Iida Riho | KISS! KISS! KISS! | Jan 13th | 10,482 |
| 4 | Love Crescendo | Cup no Naka no Komorebi  | Nov 25th | 7,901 |
| 5 | BLUE ENCOUNT | Hajimari | Jan 13th | 7,659 |
| 6 | HISTORY | LOST | Jan 13th | 5,960 |
| 7 | AKB48  | Kuchibiru ni Be My Baby  | Dec 9th | 5,174 |
| 8 | Morning Musume '15 | Tsumetai Kaze to Kataomoi / ENDLESS SKY / One and Only | Dec 29th | 4,472 |
| 9 | Sakura Shimeji | Hajimaru Kisetsu | Jan 13th | 4,060 |
| 10 | SMAP | Otherside / Ai ga Tomaru Made wa | Sept 9th | 3,533 |
---
Albums for January 11th – 17th 2016
| | | | | |
| --- | --- | --- | --- | --- |
| Rank |   Group/Artist | Album Title | Released | Sold |
| 1 | Gesu no Kiwami Otome | Ryoseibai | Jan 13th | 71,583 |
| 2 | Yuzu | TOWA | Jan 13th | 65,821 |
| 3 | iKON | WELCOME BACK | Jan 13th | 61,508 |
| 4 | VA | Uta no Prince-sama Theater Shining Polaris | Jan 13th | 20,628 |
| 5 | David Bowie | Blackstar | Jan 8th | 19,561 |
| 6 | SID | ALL SINGLES BEST | Jan 13th | 13,816 |
| 7 | VA | Uta Monogatari Series Theme Song Collection | Jan 6th | 13,627 |
| 8 | Fukuyama Masaharu | Fuku no Oto | Dec 23rd | 13,301 |
| 9 | back number | Chandelier | Dec 9th | 11,751 |
| 10 | Mrs. GREEN APPLE | TWELVE | Jan 13th | 9,670 |
Previous Oricon Charts
Source: Oricon