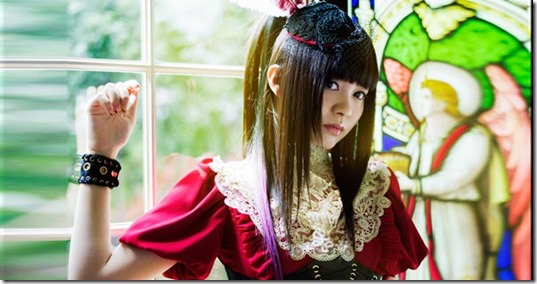 Konomi Suzuki (鈴木このみ) updated the details for new single Ginsen no Kaze (銀閃の風) – jacket covers, track list, and more revealed. Her 7th single has tie-up as the OP for anime Lord Marksman and Vanadis (魔弾の王と戦姫). Single Ginsen no Kaze comes on two editions hitting stores November 19th 2014 – updated details follow.
Singer and songwriter Konomi Suzuki (17) most recently released 6th single This game on May 21st 2014 with tie-up as the opening theme for anime No Game No Life. Previously she released her first album "17" (2014.02.26) with her first 5 singles and more (full details).
Anime Lord Marksman and Vanadis (Madan no O to Vanadis), adapted from light novel series by Kawaguchi Tsukasa, follows "Vanadis" – beautiful girls who ride into battle with weapons received from dragons. Seven territories are each ruled and protected by a Vandais. The story begins as a young noble from a neighboring kingdom named Tigrevurmund "Tigre" encounters Vanadis Eleonora. After being defeated in a fierce battle Tigre instead of being killed is taken prisoner.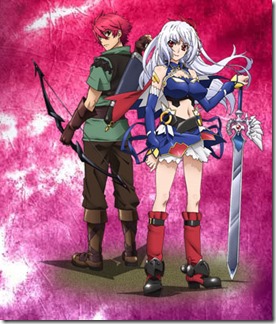 The anime started October 4th 2014 on Tokyo MX and MBS TV in Japan. Outside of Japan providers Crunchyroll simulcasts to selected territories and Funimation.com covers North America.
In addition to voicing a character in the anime Hitomi Harada provides the ending theme Schwarzer Bogen.
Single Ginsen no Kaze comes on two editions (details subject to change). Limited and Regular editions have a different coupling song that's a cover of a anime theme song from Winter 2014 season. Most stores offer a bonus photo on either edition with printed message – varies by store and while supplies last.
Anime trailer featuring OP Ginsen no Kaze after the release details
Konomi Suzuki – Ginsen no Kaze (銀閃の風) – release date November 19th 2014
Limited [CD+DVD] (¥1700)


Regular [CD] (¥1200)


[CD]
1. Ginsen no Kaze
2. Ryuuboshi Chinkonka
3. Oracion (cover) (ED anime No Game No Life)
4. Ginsen no Kaze (off vocal)
5. Ryuuboshi Chinkonka (off vocal)
[DVD]
1. Ginsen no Kaze (music video)
2. making-of music video documentary
[CD]
1. Ginsen no Kaze
2. Ryuuboshi Chinkonka
3. Born to be (cover) (ED Magical Warfare) 
4. Ginsen no Kaze (off vocal)
5. Ryuuboshi Chinkonka (off vocal)
Konomi Suzuki Official website